WASHINGTON (CNN) -- Roughly half of all Americans say they are fans of Michael Jackson -- but there are big gender and generation gaps when it comes to the king of pop, according to a new national poll.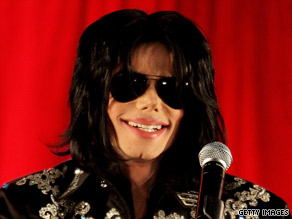 Fifty-one percent of people questioned in a national survey describe themselves as Michael Jackson fans.
Fifty-one percent of people questioned in a CNN/Opinion Research Corporation survey released Friday morning describe themselves Jackson fans, with 49 percent saying they are not fans.
"Most women say they are fans of Michael Jackson; most men do not. Most young people say they are Jackson fans, but a majority of Americans over 50 don't," says CNN Polling Director Keating Holland.
"Older Americans didn't 'get' Michael Jackson. They were probably offended by his defiance of cultural norms. Younger people got him," says CNN Senior Political Analyst Bill Schneider.
The poll indicates a majority of whites say they aren't Michael Jackson fans; three-quarters of non-white respondents, which includes African-Americans, Hispanics, and Asians, say they were fans of the singer.
Don't Miss
The survey suggests there's a partisan difference as well.
"Democrats are fans of the deceased singer; Republicans are not -- but since women, young people and minorities are more likely to be Democrats, the difference between Democrats and Republicans on Michael Jackson is probably due mostly to the demographic differences between the parties," adds Holland.
The CNN/Opinion Research Corporation poll was conducted June 26-28, in the days immediately after Jackson's death, with 1,026 adult Americans questioned by telephone. The survey's sampling error is plus or minus 3 percentage points.
E-mail to a friend

CNN Deputy Political Director Paul Steinhauser contributed to this report.
All About Michael Jackson