(CNN) -- Entertainer Michael Jackson died after being taken to a hospital on Thursday having suffered cardiac arrest, according to the Los Angeles County Coroner's office.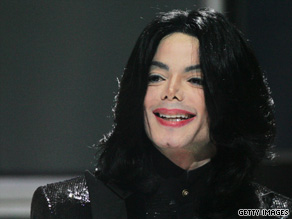 A Los Angeles fire official told CNN that paramedics arrived at Michael Jackson's home after a 911 call.
Paramedics took Jackson, 50, from his west Los Angeles home Thursday afternoon to UCLA Medical Center, where a team of physicians attempted to resuscitate him for more than an hour, said brother Jermaine Jackson. He said the famed singer was pronounced dead at 2:26 p.m. PT.
An autopsy is scheduled Friday, he said. Results are expected Friday afternoon, according to Lt. Fred Corral of the Los Angeles coroner's office, who also said Jackson was unresponsive when he arrived at the hospital.
Fire Capt. Steve Ruda told CNN paramedics were sent to a west Los Angeles, California, residence after a 911 call came in at 12:21 p.m.
Law enforcement officials said the Los Angeles Police Department Robbery-Homicide Division opened an investigation into Jackson's death. They stressed there is no evidence of criminal wrongdoing but that they would conduct interviews with family members and friends.
CNN Analyst Roland S. Martin spoke on Thursday with Marlon Jackson, brother of Michael Jackson.
"I talked to Frank Dileo, Michael's manager. Frank told me that Michael last night was complaining about not feeling well. He called to tell him he wasn't feeling well.
"Michael's doctor went over to see him, and Frank said, 'Marlon, from last night to this morning, I don't know what happened.' When they got to him this morning, he wasn't breathing. They rushed him to the hospital and couldn't bring him around."
"Janet Jackson is grief-stricken and devastated at the sudden loss of her brother," Kenneth Crear, her manager said. "She is ... flying immediately to California to be with her family."
Don't Miss
Michael Jackson, the music icon from Gary, Indiana, was known as the "King of Pop." Jackson had many No. 1 hits, and his "Thriller" is the best-selling album of all time.

Watch why Jackson is "as big as it gets" »
Jackson was the seventh of nine children from a well-known musical family. He is survived by three children, Prince Michael I, Paris and Prince Michael II.

Watch Jesse Jackson share memories »
Jackson's former wife, Lisa Marie Presley, said she was "shocked and saddened" by Jackson's death. "My heart goes out to his children and his family," she said.
At the medical center, every entrance to the emergency room was blocked by security guards. Even hospital staffers were not permitted to enter. A few people stood inside the waiting area, some of them crying. iReport.com: Your Michael Jackson tributes
Video footage shows a large crowd gathering outside the hospital.
Some of Jackson's music was being played outside. The sounds of "Thriller" and "Beat It" bounced off the walls.

Kingston: Jackson "a legend" »
Outside Jackson's Bel Air home, police arrived on motorcycles. The road in front of the home was closed in an attempt to hold traffic back, but several people were gathered outside the home.

Sharpton: Jackson "was a trailblazer" »
Along with his success Jackson had some legal troubles later in his career.
He was acquitted of child molestation charges after a well-publicized trial in Santa Maria, California, in March 2006.
Prosecutors charged the singer with four counts of lewd conduct with a child younger than 14; one count of attempted lewd conduct; four counts of administering alcohol to facilitate child molestation; and one count of conspiracy to commit child abduction, false imprisonment or extortion.

E-mail to a friend

CNN's Alan Duke contributed to this report.
All About Michael Jackson