STORY HIGHLIGHTS
Acting, dance coach remembers young Brittany Murphy as full of energy

Murphy trained at New Jersey school until she was a teen, then moved to L.A.

Verne Fowler Kreisel has been getting calls from old students, "devastated"

(CNN) -- Acting and dance coach Verne Fowler Kreisel won't remember Brittany Murphy as the Hollywood starlet from movies like "Clueless," "8 Mile," and "Girl, Interrupted."
To Kreisel, Murphy will always be the 4-year-old who walked into her school, the Verne Fowler School of Dance and Theatre Arts in Colonia, New Jersey, in 1982, and trained in singing, dancing and acting, until she moved to California with her mother when she was 14.
"She was a darling little girl, such a talented child," Kreisel remembers. "She was just so theatrical from the minute she walked in. She had energy, energy, energy and that just made her a delight to work with."
The Fowler School performed annual shows as well as smaller performances for the community throughout the year. The one role Kreisel will never forget is Murphy's rendition of Irving Berlin's "Oh! How I Hate To Get Up In The Morning," during a medley of songs the children performed from the World War II era.

Video: Brittany Murphy dead at 32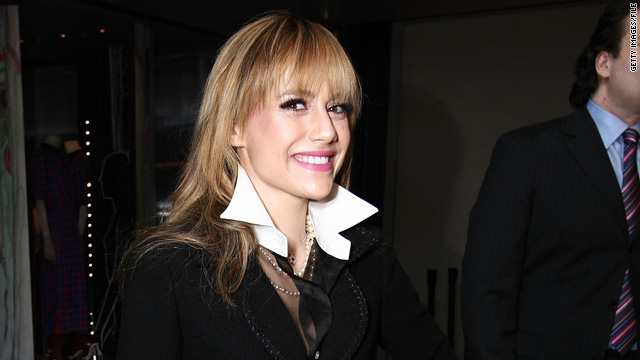 Gallery: Brittany Murphy on the red carpet
"She wasn't tall enough to reach the microphone so she stood on a box and she just sang it beautifully," Kreisel said.
Later in life, Murphy would have nearly white blonde hair. Kreisel remembers her disdaining her naturally dark locks.
"She really did not like her dark curly hair," Kreisel said. "Many times she would sit in her dressing room, having a fit with her mother because she didn't like that hair of hers."
Murphy left the Verne Fowler School in 1991 when she moved to Burbank, California, with her mother, Sharon, and landed her first role on a television sitcom, a small part on the series "Blossom." She then earned a starring role on the short-lived series "Drexell's Class."
Four years later, Murphy got her major breakthrough in 1995's "Clueless," where she played Tai, the dim-witted and lovable modern-day incarnation of Eliza Doolittle, to Alicia Silverstone's Henry Higgins-esque Cher Horowitz in the high school transformation comedy.
But Murphy never forgot where she came from, said Kreisel, even as she gained more experience -- particularly in 1997, when she fulfilled a lifelong dream and appeared on Broadway in a revival of Arthur Miller's "A View From The Bridge," opposite veteran actors Anthony LaPaglia and Allison Janney.
"When she got that role on Broadway her and her mother called me and invited me to come see the show," Kreisel said. "We went backstage and I couldn't have been prouder."
Murphy, who died Sunday morning, always made a point to stop by the Fowler School when she was visiting her hometown, maintaining an intimate connection with her former teacher and her students. Kreisel's phone has been ringing off the hook as former classmates of Murphy's have called to express their feelings of loss.
"They are all so beside themselves. We were all devastated," Kreisel said. "Everyone loved her. I know how Hollywood is. But what I remember is how that child was when she was here with me. I was always Aunt Verne to Brittany."