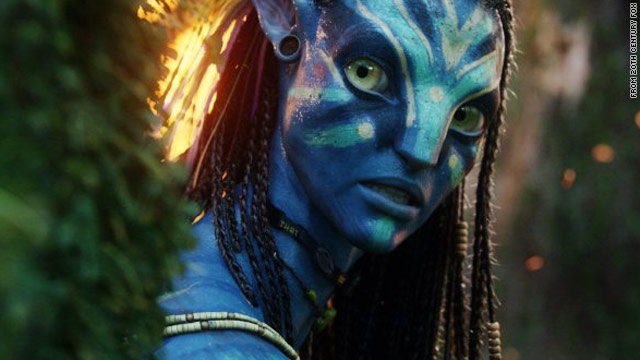 STORY HIGHLIGHTS
James Cameron's sci-fi epic has world premiere in London to largely positive reviews

Audience praise use of 3D special effects, vision of film-maker, action elements

Cameron's last film, the 1997 epic "Titanic," won 11 Oscars and took $1.8B worldwide

Real test will come next week when the movie goes on public release worldwide.
London, England (CNN) -- James Cameron's feverishly-awaited sci-fi blockbuster "Avatar" has enjoyed its world premiere to strong reviews.
Hyped as the most technically-ambitious and expensive film ever made, "Avatar," had a lot to live up to.
But, as the credits rolled following the 3D epic's world premiere in London Thursday, it looked like the "Titanic" director's decade-long gamble had paid off.
There were whoops and cheers as portions of the audience gave Cameron and cast members, including Sigourney Weaver and Sam Worthington, a standing ovation.
Later, outside, among the excited crowd, much of the talk was about the amazing spectacle Cameron had created on the fictional planet of Pandora, which has been invaded by military forces from Earth.
"It was an absolute marvel and I am left in awe after seeing it," audience member James Howard, 23, said of the magical jungle planet that lights up with phosphorescence at night.
The planet's 10-foot-tall, blue-skinned indigenous species, the Na'vi also went down well with the audience.
Back in August, when Cameron treated fans around the world to a 15-minute taster dubbed "Avatar Day," there were questions about how appealing the creatures would be.
But Kent Renwick, 39, said: "The [Na'vi] female character had a really expressive face. She was really beautiful and that's why I think it worked.

Others commended the advanced 3D: Lucy Biswicke, 34, said she had no feelings of motion sickness from wearing the specs. "It's all about the quality of the 3D for me. I'd never seen a 3D film before and this is amazing."

Video: 'Avatar' premieres
Fox, the studio behind "Avatar," recently told CNN that "Avatar" is the most expensive film the studio has ever produced, although it declined to confirm a figure. Industry watchers have put the figure at around $300 million.
Part of the multi-million dollar budget was spent on developing new cameras, with the feature marketed as a huge leap forward in filmmaking.
Cameron, who is famous for pushing the boundaries of film, couldn't have hoped for a better reception for the the epic he first conceived 14 years ago.
Hype around "Avatar" has been further stoked by the "Terminator" and "Aliens" director's 12-year directing hiatus. His last film, the 1997 epic "Titanic," won 11 Oscars and took $1.8 billion worldwide at the box office -- a record that remains to be broken.
Parallels with Cameron's earlier work were apparent in more than just the huge ambition of "Avatar."

The strong female characters are back (in the shape of Sigourney Weaver as an acid-tongued cigarette-smoking xeno-biologist), as is his gritty, industrial vision of humanity in the future.
"It's like 'Titanic' meets 'Terminator' or 'Aliens,'" joked makeup artist Bill Corso, 42.
But some audience members took issue with the storyline. Andrew James, 27, said: "The plot is by the numbers, very much what I expected. You know, you've got the courageous army guy, you've got the native women, they're all very much caricatures. But, I couldn't help buying into it."
"There were parts that you couldn't help but chuckle at," Howard said of some of the dialogue which he found cheesy. "I know I'm going to talk about it and think I don't like it as much later on, but right now I thought it was absolutely amazing."
"The thing is, he's trying to cram a really complicated storyline into a blockbuster format so he has to rely on some cliches," said Lisa Armstrong, 35, from Nottingham.

It's not only Fox who will be closely monitoring such feedback: "Avatar's" boundary-pushing use of 3D technology is regarded as a game-changer for the film industry as a whole.
Positive reviews from critics in newspapers like The Guardian in London and trade press like Variety and Screen International have started to appear.

But the real test will come next week when the movie goes on public release worldwide.