LONDON, England (CNN) -- Simon Cowell, the acid-tongued producer of "American Idol" and "Britain's Got Talent," is in talks with billionaire Philip Green about a new business venture, his representative said Thursday.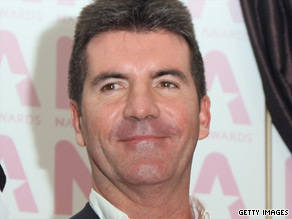 Simon Cowell is in talks about a new business venture.
"Talks have been going on for months," Max Clifford, Cowell's publicist, told CNN. A deal could take days or weeks, he said -- "just don't know at this stage since they are in negotiations with other companies involved."
British media are buzzing about what the new business venture might be.
Cowell appears on the talent show "X Factor" in Britain. Auditions for this year's series of the singing show on ITV network have begun, according to Britain's Press Association.
A new format has been introduced similar to "Britain's Got Talent," in which hopefuls audition before a live audience as well as a panel of judges.
"Britian's Got Talent" is credited with the discovery of Susan Boyle, a Scottish spinster whose extraordinary renditions of musical hits became an overnight Internet sensation.
Green, a retail billionaire through the Topshop brand, is one of the richest men in the United Kingdom, according to the Rich List published by the Sunday Times every year. He was number 105 on Forbes magazine's list of billionaires, published in March 2009, with an estimate net worth of $4.8 billion.
E-mail to a friend