By Julian E. Zelizer
Special to CNN





Editor's note: Julian E. Zelizer is a professor of history and public affairs at Princeton University's Woodrow Wilson School. His new book, "Arsenal of Democracy: The Politics of National Security -- From World War II to the War on Terrorism," will be published in December by Basic Books. Zelizer writes widely about current events.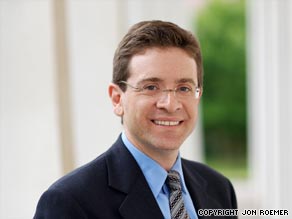 Julian Zelizer says Obama's Olympics trip and his remarks on the Gates arrest were rash moves that damaged him.
PRINCETON, New Jersey (CNN) -- During the past few months, two events have revealed a side of President Obama that we knew little about. First came his remark in July when he said at a press conference that the police who arrested Harvard Professor Henry Louis Gates had acted "stupidly."
The unrehearsed remark triggered controversy right at a time when Democrats needed to focus public attention on health care.
And last week, at a climactic moment for the health care debate in the Senate, Obama suddenly went to make a personal pitch for holding the 2016 Summer Olympics in Chicago, Illinois.
When the International Olympic Committee said no to the president's hometown in the first round of voting, and then gave the event to Rio de Janeiro, Brazil, Obama suffered an embarrassing defeat. The late-night comedians and his political foes were predictably chomping at the bit.
These events contrast sharply with the other Barack Obama that most of us have come to know since 2007, a study in cool and deliberative decision-making. During the Democratic primaries, nothing seemed to shake Obama.
Even when his supporters went into full-scale panic when Sen. Hillary Clinton would pull off a big primary victory or some campaign controversy occurred, Obama remained cool. He stayed focused on winning the long-term delegate count and avoided making sloppy mistakes. There were some exceptions, such as when he called working class voters "bitter" in discussing their passion for religion and guns rights. Yet these were exceptions.
Don't Miss
In general, Obama has maintained his steely demeanor in the White House. When critics said he was not distributing the stimulus money fast enough, the White House stood firm with a gradual schedule that it argued would help avoid corruption and the misuse of funds.
With health care, he began with a long-term strategy whereby he would stay out of the public debate and allow Congress to work through the details of the legislation.
Even during the highs and lows of the past few months -- from the raucous town hall meetings to the Democratic fights over the public option -- Obama has stuck to his game plan and continued to let legislators work out a bill. He has not dramatically shifted in more difficult times and he has continued to assure voters that there will be a successful outcome. This president, for the most part, has used the strategy of the tortoise, not the hare.
Yet the "stupidly" remark and the Olympics decision exposed another side to this politician, someone who is capable of making unnecessary moves at high-stakes moments.
While the comment about the Cambridge police was more understandable as a slip-up that will happen in the lifecycle of a presidency, the Olympics decision is more troubling. This was a decision vetted by his advisers and clearly thought through by the president himself. The decision caused an embarrassing situation and wasted precious media time, not on health care, but on defending his actions.
Part of what we are seeing might come from the fact that Obama did not start his term in the White House with much Washington experience. This is an individual who moved from being state senator to U.S. senator to president within a very short time span.
The incidents bring back reminders of some of President Carter's rookie mistakes, such as failing to send enough inauguration tickets to Speaker Tip O'Neill or not informing Democratic legislators of when he would be visiting their districts.
The Olympics fiasco won't be nearly as important as some politicians suggest. It is very likely that within a few days the media will be on to another story, perhaps another outburst by an angry legislator or new developments in the negotiations over health care.
In the end, two issues will shape this presidency much more than the Olympics: the outcome of the health care debate and the decision over whether to send troops to Afghanistan.
Nonetheless, the incident should serve as a warning to the president and his staff. This is the kind of action they should not repeat. While Obama has thus far avoided making mistakes on the big issues of the day, this kind of slip-up would be devastating in a different context. And over time, too many of them, on issues large and small, will undermine the positive impression most Americans still have of his leadership abilities.
The opinions expressed in this commentary are solely those of Julian Zelizer.
E-mail to a friend

All About Barack Obama • Olympic Games • Health Care Policy