By Gloria Borger
CNN Senior Political Analyst





Editor's note: Gloria Borger is a senior political analyst for CNN, appearing regularly on CNN's "The Situation Room," "Campbell Brown," "AC360°" and "State of the Union With John King," as well as special event coverage.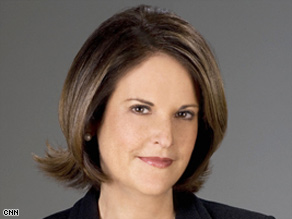 Gloria Borger says the revelations in the hearings were about the GOP, not Sotomayor.
WASHINGTON (CNN) -- In the past decade, it's become a given that Supreme Court nominees are expected to tell you -- not to mention the senators actually voting on confirmation -- absolutely nothing about how they will rule on the Supreme Court.
Think of it this way: a job interview without a hint of what the applicant would actually do on the job.
That's because back in 1987, when Judge Robert Bork came before the Senate Judiciary Committee, he did answer questions. He also came with a long, scholarly record that outlined an obviously conservative judicial philosophy. He lost. And he lost ugly.
Looking back, Bork told CNN's Campbell Brown this week, his honest approach was a big mistake.
"I think I could have been more intelligent in my approach and more aware of what was taking place," he said. "I kept responding to questions as if it was a rational discussion, which it wasn't. I think I would have taken that into account more if I were to do it over again."
Exactly.
It's no longer a 'rational discussion,' or even remotely candid. It's a game of hide-and-seek, a choreographed kabuki in which little is revealed. The nominee hides behind the notion of abiding by "precedent" -- as if that's enough in applying for a job on the high court, which actually sets precedent.
Justice Ruth Bader Ginsburg first honed the strategy out of presumed necessity in the post-Bork world, and it has stuck. So, given president Obama's congressional majority -- and Judge Sonia Sotomayor's paper-trail of often-narrow legal rulings -- her confirmation was pretty much assured heading into the hearing. Her now-infamous "wise Latina" comment provided lots of grist for questions and outrage, but that's about it. As Sen. Lindsey Graham, R-South Carolina, told the nominee, "Unless you have a complete meltdown, you're going to get confirmed."
She didn't, and she will get the job.
Don't Miss
But there were revelations during the hearings -- only they were not about Sotomayor. Indeed, they were about a Republican Party in search of a new tone, key issues and a way to put the president on notice for his next nominee. And they succeeded, too.
Without sounding shrill (and without calling the judge a "racist' or a "reverse racist," as others outside the Senate did), Republicans got Sotomayor to distance herself from Barack Obama's vision of a judge with empathy:
Sen. John Kyl: ... Do you agree with him (President Obama) that the law only takes you the first 25 miles of the marathon and that that last mile has to be decided by what's in the judge's heart?
Sotomayor: No, sir. That's -- I don't -- I wouldn't approach the issue of judging in the way the president does. He has to explain what he meant by judging. I can only explain what I think judges should do, which is judges can't rely on what's in their heart. They don't determine the law. Congress makes the laws. The job of a judge is to apply the law.
Take that, Barack Obama.
And Republicans on the committee -- especially those few who might be inclined to vote for Sotomayor -- made it clear they would be more generous than Sen. Barack Obama was in considering Justices John Roberts and Samuel Alito. After all, during Alito's confirmation, then-Sen. Obama took to the floor and told us it's ideology that counts:
"There are some who believe that the president, having won the election, should have the complete authority to appoint his nominee, and the Senate should only examine whether or not the justice is intellectually capable and an all-around nice guy. That once you get beyond intellect and personal character, there should be no further question whether the judge should be confirmed. I disagree with this view. I believe firmly that the Constitution calls for the Senate to advise and consent. I believe that it calls for meaningful advice and consent that includes an examination of a judge's philosophy, ideology and record."
Republicans have now cleverly dubbed that the "Obama standard." Graham, who is likely to vote for Sotomayor, made the point that "President Obama won the election, and I will respect that. But when he was here, he set in motion a standard that was more about running for president."
Take that, Barack Obama.
But even more important, Republicans made it clear that when Obama gets his second Supreme Court vacancy pick -- as most expect he will -- they will make it difficult to nominate "an activist with a more demonstrable record," as one conservative legal activist told me.
By continually emphasizing issues such as gun control, taxpayer funding of abortion, property rights and affirmative action, Republicans were trying to make conservative Democrats from purple or red states squirm. That way, if a more liberal judge is nominated next time, they could potentially jump ship.
So while we may not have learned a lot new about Sotomayor's legal inclinations, we did learn something about the Republican Party, at least in the Senate: It ain't dead yet.
The opinions expressed in this commentary are solely those of Gloria Borger.

E-mail to a friend

All About Sonia Sotomayor • U.S. Supreme Court • Republican Party