From Jim Acosta
CNN






WASHINGTON (CNN) -- As President Obama presses the House and Senate to finalize their own versions of health care reform, the real battle over the issue is just heating up -- and it's about to get very personal.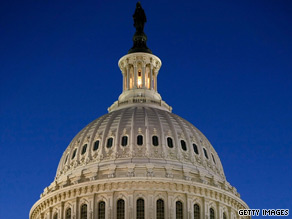 President Obama is urging Congress to pass a health care reform bill in a timely manner.
Before Washington takes another step on health care reform, Hilda Sarkisyan wants the politicians to hear her story.
"If we don't change this now, my story is going to be their story," she says.
Sarkisyan's 17-year-old cancer-stricken daughter Nataline made national headlines when Cigna, the family's health insurance company, denied coverage for a liver transplant in late 2007.
The Sarkisyan family made repeated appeals at news conferences. Cigna initially declined to cover the operation, then reversed its decision. Nataline Sarkisyan died hours after the company's reversal.
Sarkisyan was brought to Washington by Democratic activists pushing for a reform bill that would give Americans the option of joining a government-run plan to compete with private insurers.
The option, activists say, will keep the industry honest.
"And this is my message to everyone: The insurance companies are not going to decide who is going to live and who is going to die," Sarkisyan said.

Watch a report on Sarkisyan and the fight over reform »
But she will have to win over an army of skeptics: Republicans who are nervous about the plan's price tag.
"They're spending too much, they're taxing too much to get us there, and they're writing legislation that is totally partisan that isn't gonna work," said Sen. Orrin Hatch, R-Utah.
Even some Democrats are up in arms over a recently unveiled health care reform bill in the House.
A leader of the conservative "Blue Dog" Democrats told CNN on Wednesday that he and other group members may vote to block the House Democrats' health care bill from passing a key committee if they don't get some of the changes they want.
"We remain opposed to the current bill, and we continue to meet several times a day to decide how we're going to proceed and what amendments we will be offering as Blue Dogs on the committees," said Rep. Mike Ross, D-Arkansas.
Ross said the bill unveiled Tuesday by House Democratic leaders did not address concerns he and other conservative Democrats outlined in a letter late last week to Speaker Nancy Pelosi.
The conservative Democrats don't believe the legislation contains sufficient reforms to control costs in the health care system and believe additional savings can be found.
Asked whether the Blue Dogs on the Energy and Commerce Committee are considering voting as a group against the bill if it remains unchanged, Ross replied, "absolutely."
Special interest groups are also affected.
Beverage companies are running a TV ad opposing one congressional proposal that would pay for reform, in part, with a soft-drink tax.
"This is no time for Congress to be adding a tax to the simple pleasures we all enjoy ... like juice drinks and soda," the announcer in the TV ad says. "Taxes never made anyone healthy."
But Obama is ready to play hardball.
"We can't kick the can down the road any longer," Obama said at a Wednesday afternoon news conference at the White House. "Deferring reform is nothing more than defending the status quo."
He added: "Those who would oppose our efforts should take a hard look at just what it is they're defending."

Watch more of Obama's push for health care reform »
Obama also reassured Americans who are happy with private insurance and oppose a government option.
"If you like your doctor or health care provider, you can keep them. If you like your health care plan, you can keep that, too. ... You will save money [under the plan] ... "
The Democratic Party also has a new ad out aimed at its own senators who are wavering on reform.
The 30-second TV commercial will run for two weeks in eight states: Arkansas, Indiana, Florida, Louisiana, Maine, North Dakota, Nebraska and Ohio, according to a preview of the ad provided to CNN by Obama's Organizing for America, or OFA.
The commercial, which features five people discussing health care problems, will also run on national cable television, in Washington, D.C., and online, according to OFA, which is now housed at the Democratic National Committee.
The ad running in the eight states does not mention the senators by name, but it does ask viewers to call Capitol Hill and provides the telephone number for the U.S. Capitol switchboard.
Two of the states, Arkansas and North Dakota, are represented by a pair of Democratic senators, while the six remaining states are represented by centrist Democrats and Republicans. The commercial that is running nationally follows the same script, but it does not ask people to call their senators.
Officials say the people in the commercial "were among hundreds of thousands of people who shared their stories with OFA."
In the message war over health care, Hilda Sarkisyan vows that she will not surrender.
"I know I'm going to face Congress. And I know I'm going to meet the president eye to eye," she says. "He got the responsibility to become the president, and we're proud of that. We need something in return."

The president says he wants the House and Senate to wrap up their work on health care reform before lawmakers take their long August break.
The halls of Congress may get crowded as supporters of reform plan to flood the halls with more people like Hilda Sarkisyan.
E-mail to a friend

CNN's Ed Hornick, Mark Preston and Deirdre Walsh contributed to this report.
All About Barack Obama • Health Care Policy • Health Care Issues