By Dana Bash and Ted Barrett
CNN





WASHINGTON (CNN) -- Negotiations between key Senate Democrats and Republicans over health insurance co-ops as an alternative to a government-run health plan were at an impasse as the parties faced off over how much federal government involvement there should be in the creation and running of the co-ops, according to senators and aides involved in the talks.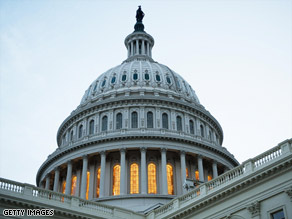 Negotiations over health insurance co-ops could hold the key to bipartisan compromise.
The negotiations could still hold the key to bipartisan compromise.
Most Democrats want a heavy federal presence to ensure the co-ops adequately can compete with the big insurers and help drive down costs, but Republicans say they will back co-ops only if the touch from Washington is light.
Republicans say anything more than that is akin to a government-run proposal they uniformly reject.
"It's clear they are not talking about anything close to a national plan with enough clout to keep the insurance companies honest," said Sen. Charles Schumer, D-New York.
Schumer, an influential member of the Democratic leadership, has been working behind the scenes on a co-op plan with which Democrats can live.
A Democratic aide familiar with Schumer's discussions said that he presented Sen. Chuck Grassley, R-Iowa, and other Senate GOP negotiators four proposals crucial for Democratic support: ensuring co-op insurance plans would be available nationwide, infusing the co-op option with at least $10 billion in federal funds to get started, making sure they have collective bargaining power to keep costs down and creating a federally chartered board to administer the co-op.
Don't Miss
Grassley rejected Schumer's proposals, telling CNN that the plans would put the federal government at too much risk, reminiscent of what it faced with the troubled mortgage giants Fannie Mae and Freddie Mac. "We don't want to make that mistake again," Grassley said.
Despite the division over how to create them, the broad co-op proposal is not dead, several sources said.
Senate sources involved in the talks said the co-op proposal is likely to be part of a Finance Committee bill when it emerges -- possibly later this week -- from intense, behind-the-scenes, bipartisan talks over health care.
Schumer now appears to be going public with his private push for a more robust federal role in any co-op proposal -- to plant the flag on what most Democrats are willing to accept in any bipartisan compromise that involves health care cooperatives instead of a government-run insurance option.
But Grassley, the top Republican on the Finance Committee and the man Democrats call the key to any bipartisan compromise, says he won't accept the concept of health insurance co-ops if it involves too much government interference.
"I would ask Sen. Schumer if he would just forget about the federal government assuming some risk and putting a massive amount of money into it -- except for maybe loans that have to be paid back -- and go along with the cooperative movement as we've known it for 150 years in America, I think we'd have a compromise," Grassley said.
E-mail to a friend

All About Health Care Policy • Charles Schumer • Chuck Grassley