(CNN) -- As the debate on health-care reform heats up on Capitol Hill, it's clear lawmakers don't see eye-to-eye on the issue -- with each other or President Obama.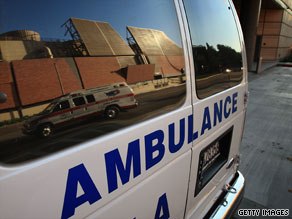 President Obama says a public health plan will help consumers and keep costs down.
Obama told Congress this past weekend that it's time to deliver on health-care reform, and he wants a bill on his desk by October at the latest. But this week already is demonstrating just how difficult and complex coming up with a nuts-and-bolts bill is.
In the Senate, key negotiators broke up a session Monday still stuck on whether to create a government-run health-insurance plan to compete with private insurers -- something Obama and most Democrats want, and most Republicans strongly oppose.
In the House, Democratic leaders are preparing to outline their plans for reform on Tuesday, according to a senior Democratic congressional source familiar with a "discussion draft" that is circulating.
Their plan does include creating a public government-run insurance plan to compete with private insurers, along with a new mandate on all individuals to carry health insurance, the source said. Most Republicans argue the government-run option would destroy the private system.
"This is going to be a long, hot summer when it comes to the debate on health care, because, as you know, there are so many proposals floating on Capitol Hill, some that include the mandate, some that [have] a public option, of course, and many Democrats would like to have the single-payer option," Democratic strategist Donna Brazile said Sunday on CNN's "State of the Union."
Don't Miss
In a letter last week to the leading Senate Democrats involved in drafting a health care bill, Obama said he strongly believes that a public health plan should be included in any overhaul of the medical insurance system. Obama said that such a plan would help consumers and keep costs down.
During his presidential campaign, Obama called for a government-run health plan to operate alongside private insurers, but the idea has come under fire from Republicans and some Democrats in Congress.
Critics say a government-sponsored option could drive out private insurers and potentially lower the quality of health care. Some fear that such a program would hurt those who have a plan they like, because employers would opt for the government program if it were less expensive.
"A public plan is a non-starter," said Sen. Orrin Hatch, R-Utah, leaving the Capitol meeting. "They're trying to come up with various ways to have a public plan without calling it that."
Sen. Max Baucus, D-Montana, who chairs one of the committees writing the Senate bill, said negotiators "are trying to thread the needle" to create a so-called "public option" that Republicans might support.
"The government-run plan is most concerning to most Republicans, so we're trying to figure out a way to help keep the insurance companies feet to the fire in a way that doesn't frighten Republicans away because it sounds too much like government," Baucus said.
Sen. Charles Schumer, D-New York, said negotiators are at an "impasse" but later softened his description to say, "There was not a meeting of the minds."
While the Senate struggles, the House source revealed more proposed details.
The Democratic plan also includes a penalty for those who fail to enroll for health-care coverage, but the source did not have details on the amount of the proposed financial penalty.
The discussion draft also includes options for paying for the new system, including imposing a tax on employee health-care plans. The new tax is just "one of the options we're going to talk about," according to the source, who cautioned the draft is an early version and could be updated.
The three Democratic chairmen in the House working on health care -- Energy & Commerce Chairman Henry Waxman, Ways and Means Chairman Charlie Rangel and Education and Labor Chairman George Miller -- are planning to brief the House Democratic caucus on Tuesday about the details of a joint health-care bill they are drafting. Several Democratic sources expect the legislation to be formally introduced in the House in the next couple of weeks.
Obama has urged lawmakers to come together on health care, warning that fixing the system is "a necessity we cannot postpone any longer."
"This week, I conveyed to Congress my belief that any health-care reform must be built around fundamental reforms that lower costs, improve quality and coverage, and also protect consumer choice. That means if you like the plan you have, you can keep it. If you like the doctor you have, you can keep your doctor, too. The only change you'll see are falling costs as our reforms take hold," he said in his weekly address Saturday.
Democrats need at least some Republican support in order to move a bill through Congress.

Watch the latest on the health-care debate »
This weekend, the Democratic Party's advocacy arm, Organizing for America, kicked off a campaign-style lobbying effort, hosting meetings across the country to build public support for the health care push.

Republicans, however, say efforts like that aren't working.
"Activating the grass-roots effort from the campaign is one way to keep your campaign effort alive. It is not a particularly effective way to create a bipartisan solution to an important problem," said Rep. Roy Blunt, R-Missouri.

E-mail to a friend

CNN's Dana Bash, Kate Bolduan, Elizabeth Cohen, Ted Barrett and Deirdre Walsh contributed to this report.
All About Health Care Policy • Barack Obama