By Paul Steinhauser
CNN Deputy Political Director





WASHINGTON (CNN) -- Here's something rare: Democrats and Republicans seeing eye to eye.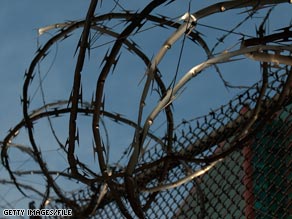 President Obama has changed his stance on pictures said to show U.S. personnel abusing detainees.
But when it comes to the release of photos said to show U.S. military personnel abusing detainees, a national poll says Democrats and Republicans appear to agree.
Nearly three out of four people questioned in a CNN/Opinion Research Corp. survey released Tuesday do not believe that the U.S. government should release the photos.
The poll suggests that 87 percent of Republicans are against the release of the photos, with 62 percent of Democrats in agreement. Three out of four independents also don't want the photos to be revealed.

See more polling data »
"Obama has been getting some pressure from the liberal wing of his party to release the photos, but six in 10 liberals in the poll say that the photos should not be made publicly available," CNN Polling Director Keating Holland said.
Don't Miss
The Pentagon was set to release hundreds of photographs of prisoners in detention facilities in Afghanistan and Iraq by the end of the month, but President Obama reversed course on the issue. The White House now says it no longer supports the release of the photos.

Obama said Wednesday that he told government lawyers to object to the court-ordered release of the photos because it could affect the safety of U.S. troops and "inflame anti-American opinion."

Watch slideshow with more on the poll results »
The CNN/Opinion Research Corp. poll was conducted Thursday through Sunday, with 1,010 adult Americans questioned by telephone. The survey's sampling error is plus or minus 3 percentage points.
E-mail to a friend

All About Iraq War • Afghanistan War