By Jonathan Mann
CNN





(CNN) -- They used to call him "No-Drama Obama," but not so much anymore.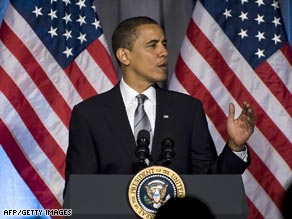 Obama has restored many Americans' pride in their country.
The U.S. president still seems remarkably calm, but his 100 days in the White House have been full of drama, crisis and quick action.
He's taken big bold steps to keep Wall Street from crumbling and to save something of the dying auto industry in Detroit.
In foreign policy, he's worked to improve relations in world capital's from Havana to Tehran.
But the most remarkable thing?
Because of his skin, because of his style, because of his break with the past, he's made many Americans and even non-Americans proud of the U.S. again.
Not bad for 100 days.
E-mail to a friend