Editor's note: Campbell Brown anchors CNN's "Campbell Brown: No Bias, No Bull" at 8 p.m. ET Mondays through Fridays. She delivered this commentary during the "Cutting through the Bull" segment of Monday night's broadcast.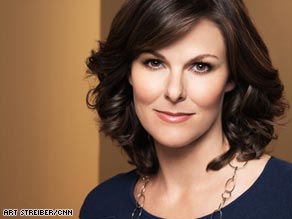 CNN's Campbell Brown says the FDIC is one area that shouldn't be a source of panic.
(CNN) -- As we focus on your money this week, we think it's important to remember one area that should not be a source of panic, the Federal Deposit Insurance Corporation, better known as the FDIC.
That's the government agency created during the height of the Great Depression, now fully insuring your assets for up to $250,000 at every FDIC insured bank or savings and loan you put your money in.
The amount can go much higher in some cases; say for instance, if you establish a revocable trust.
It's easy to worry after the failure of 17 small banks already this year, but as the FDIC points out, not a single penny has been lost by depositors with money insured in those banks.
'No Bias, No Bull'
Get the latest on the day's main events.
8 ET Monday through Friday

That's what the program is all about: a safety net. And the FDIC is trying to help you learn more about keeping your money safe.

On the Web, you can go to myfdicinsurance.gov, where you can run your account information and get a detailed look at the protection you truly have. Or, just call a toll free number: 1-877-ASK-FDIC. We tried it ourselves Monday and it took less than two minutes to reach a real person.
The opinions expressed in this commentary are solely those of Campbell Brown.
E-mail to a friend

All About National Economy