By Ed Rollins
CNN Contributor





Editor's note: Ed Rollins, who was political director for President Ronald Reagan, is a Republican strategist who was national chairman of former Arkansas Gov. Mike Huckabee's 2008 presidential campaign.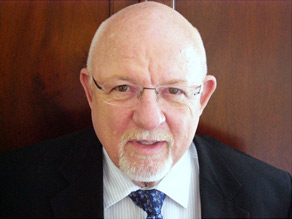 Ed Rollins says Obama gave an inspiring speech, but the real question is what choices he will make.
NEW YORK (CNN) -- President Obama technically didn't give a State of the Union speech Tuesday night and therefore didn't have to report on the state of the union.
He instead gave a speech to a joint session of Congress, with all the pomp and circumstance and media coverage of a State of the Union.
He spoke in the very hall where four years ago, one month after being sworn in as a new senator from Illinois, he listened to the re-elected President George Walker Bush give an official State of the Union speech.
On February 2, 2005, Bush reported to the nation that: "Tonight ... the state of our union is confident and strong."
Unfortunately, President Obama, through no fault of his own, couldn't make that statement and neither could anyone else.
The only thing confident and strong on Tuesday night was our new president, and the country needed him to be just that. Using all his great communication skills, he gave an inspiring speech.
To his countrymen who are looking to this new, untested leader, he gave them hope with his words: "We will rebuild, we will recover, and the United States of America will emerge stronger than before."
This was a speech about aspirations; not about plans or strategies or how we are going to get out of this mess. We as a nation are living a nightmare and he gave us an "I Have a Dream" speech.
Don't Miss
Nothing wrong with that, and who should second-guess anyone who already has lived the American dream and exceeded every expectation? But it is going to take more than words to bring us back. It's going to take tough decisions.
We know President Obama can talk. We have marveled at his communications skills throughout the campaign and he's only getting better. But can he make the tough decisions a president alone makes? We shall see.
I give the president credit for being inspiring, but I have to say I am a skeptic. It's not because I am a partisan Republican. As an American with a young daughter, I want this president to succeed.
As a man in the twilight of my career, I want my country to continue to be everything it was when I was growing up. But as inspiring as the president's words were, I want to see the details and the plans.
Adopting a strategy is about making choices. There are no easy choices. I've also watched a lot of potential leaders make the wrong choices because they weren't tough enough to make the right choices.
The president laid out many worthwhile goals Tuesday night. It was as ambitious as any president has ever done. But right now, the priority has to be creating jobs, fixing the banking situation and resolving the housing crisis. And don't forget the brave men and women fighting two wars.
Four years ago, Bush went on to say: "America's prosperity requires restraining the spending appetite of the federal government. I welcome the bipartisan enthusiasm for spending discipline. I will send you a budget that holds the growth of discretionary spending below inflation, makes tax relief permanent, and stays on track to cut the deficit in half by 2009."
Obviously, the bipartisan spending discipline went by the boards. It's now 2009 and the deficit is not half but 10 times what President Bush wanted. And President Obama is right when he says he inherited a trillion-dollar deficit, a financial crisis and a costly recession. He inherited it, but it's now his problem to fix.
He also must understand that the woman behind him Tuesday night at the podium, jumping up and down and applauding like a high school cheerleader, Speaker Nancy Pelosi, has been in charge of the House the last two years.
All spending is authorized and appropriated by the Congress and starts in her House. Controlling his own party is the biggest challenge he faces.
President Obama said Tuesday night that he wants to cut the deficit in half by the end of his first term, but he also wants massive spending programs for education, energy and health care, and certainly the spending discipline of the Democrat-controlled Congress is suspect.
I know President Bush has gone back to Texas hoping historians will be kinder to him than his countrymen. And most Americans don't recall any words from his State of the Union addresses.
But I am sure President Obama in four years would like to be able to repeat the words he heard four years ago when he sat and listened to the State of the Union as a new member of the Senate. iReport.com: Does Obama have what it takes?
President Bush said that night: "America's economy is the fastest growing of any major industrialized nation. In the past four years, we have provided tax relief to every person who pays income taxes, overcome a recession, opened up new markets abroad, prosecuted corporate criminals, raised home ownership to the highest level in history, and in the last year alone, the United States has added 2.3 million new jobs."
Obviously the game can change quickly, as Bush found out. We did, too.
Let's hope President Obama can also say at the end of this term:
"Tonight ... the state of our union is confident and strong."
There's a lot of work and a lot of tough decisions between now and then.
The opinions expressed in this commentary are solely those of Ed Rollins.
E-mail to a friend

All About Barack Obama • Nancy Pelosi • George W. Bush