By Ed Rollins
CNN Contributor





Editor's note: Ed Rollins, who was political director for President Ronald Reagan, is a Republican strategist who was national chairman of former Arkansas Gov. Mike Huckabee's 2008 presidential campaign.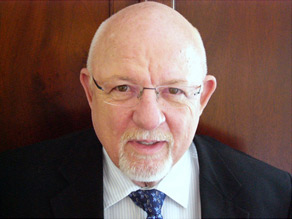 Ed Rollins says Obama will discover that there will be opposition to everything he tries to do.
NEW YORK (CNN) -- I first arrived in Washington in January 1973 as a new member of the Nixon team working in congressional relations for the administration.
The re-elected President, who had just won a 49-state electoral landslide, was going to change Washington and become a historic president.
Richard M. Nixon certainly did become historic, but not in the way he thought he would. Those 18 months between Inauguration Day 1973 and August 9, 1974, when President Nixon resigned in disgrace, were for me the equivalent of earning my Ph.D in American politics.
Everything that could happen -- from the extraordinary highs of Inauguration Day and the signing of the peace accords to end the Vietnam War to the lowest of the lows -- happened in those few short months.
The most important thing I learned is that the government continues to function no matter what the crisis. The Congress continues to meet and spend money and pass laws.
The agencies of the federal government continue to do what they are supposed to do, and the millions of employees who work for those agencies get up every day and go to work. During that period there were some heroes who helped make it all work and some criminals who did everything they could to obstruct justice.
The one lesson that the Obama team needs to learn is that every day for the rest of his presidency, there will be an opposition to everything he wants to do or thinks he should do.
Sometimes it will be the Republicans, just as they opposed the size and methodology of his stimulus package last week. Sometimes it will be members of his own party. I am sure many will oppose his increased troop strength in Afghanistan and his continuation of Bush's anti-terror policies. And sometimes it will be a combination.
Don't Miss
Repeating the statement that he won last November is not going to make dissent go away. The election gave him the office and the support for change to move his agenda forward.
Each individual member of Congress also won -- which gives them the right to support him or oppose him whenever they think that's in the best interest of their constituencies.
Dissent is not bad and often can be very positive. It's what makes our country so very unique and is at the heart of our democracy.
When I first arrived in the Capitol those 36 years ago, there was a man who was the professional dissenter, the Republican congressman from the 3rd district of Iowa. His name was H.R. Gross.
Rep. Gross was a former newspaperman and radio announcer at WHO radio in Des Moines who was said to have the fastest tongue in radio. His fellow House members would find it the sharpest tongue in the House.
At WHO, he worked alongside a young man who would go on to a bigger career in politics, Ronald Reagan. Congressman Gross was elected in 1948, after upsetting an incumbent Republican in a primary, and he retired in 1974.
In his 26 years in Congress, he voted against nearly every spending bill, including the Marshall Plan, the space program, the Peace Corps, the Kennedy memorial flame, all foreign aid, congressional junkets and everything that today would be called an earmark. His self-proclaimed mission was "to save this country from national bankruptcy."
After voting against the space program, he quipped on the floor: "Well, even if we don't get to the moon first, we'll be there first with foreign aid."
He was also one of hardest-working members of Congress and never left the floor of the House when it was in session. He read every bill he voted on, listened to every speech made on the floor. He voted on 98 percent of all votes in his career. He avoided all parties and receptions and spent his evenings poring over government documents.
He constantly demanded quorum calls (forcing members to be on the floor during debate), so often that Time magazine called him the "Pest of the House." And he constantly made the chairman of the Appropriations Committee explain what was in every bill. "What's in that turkey now!" was a familiar cry.
In spite of being a curmudgeon and a pain in the backside of his colleagues, they loved him and respected him. He never took a congressional junket. "I just might take a trip one of these days, but it'll be at my own expense. Why should the taxpayers pay for my vacations?"
When he retired, his fellow members chipped in and bought him and his wife Hazel, who managed his office for no pay, a round-the-world trip. With tears in his eyes he took one last shot at his pals. "Wherever we go, I am sure I'll see you all on your taxpayers' junkets!"
Watching the new president and his team push through that hugely expensive piece of legislation, the stimulus bill, without hearings or debate made me wonder how old H.R. Gross would have felt about it all if he were still alive.
May his soul inspire his fellow Republicans to be "The Pest!" or more important, the protector of those taxpayers H.R. so loved and "save the taxpayers from bankruptcy."
The opinions expressed in this commentary are solely those of Ed Rollins.
E-mail to a friend

All About Barack Obama • Federal Budget • Ronald Reagan