Editor's note: Campbell Brown anchors CNN's "Campbell Brown: No Bias, No Bull" at 8 p.m. ET Mondays through Fridays. She delivered this commentary during the "Cutting through the Bull" segment of Tuesday night's broadcast.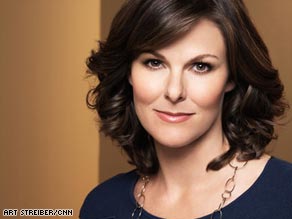 CNN's Campbell Brown says Roland Burris asked for the benefit of the doubt, and that trust was misplaced.
(CNN) -- The recently appointed senator from Illinois, Roland Burris, asked us to look beyond the Blagojevich scandal and judge him independently.
Many people did. Turns out we probably shouldn't have.
Burris, you'll recall, was impeached Gov. Rod Blagojevich's gift to the people of Illinois.
One of Blagojevich's final acts before he was thrown out of office was choosing Burris to take Barack Obama's U.S. Senate seat.
Plenty of people cried foul at the time, arguing Burris should not be seated. But Democratic senators gave him the benefit of the doubt and welcomed him to the club. Turns out they probably shouldn't have.

Watch Campbell Brown discuss Roland Burris »
Burris, who initially said he never tried to raise money for Blagojevich while lobbying for the Senate seat, now has admitted that he did try to raise money for Blagojevich at the request of the governor's brother.
He says the only reason he didn't tell us that is because we didn't ask. Turns out that's not exactly true either ... he was asked a number of times and dodged the questions.
'No Bias, No Bull'
Get the latest on the day's main events.
8 ET Monday through Friday

Republicans are already calling for his resignation, and Politico.com is reporting the Senate Ethics Committee will likely launch an investigation.
Burris still claims he's done nothing wrong and says he welcomes the investigation. iReport.com: Should Burris be investigated?

But any of us who give him the benefit of the doubt this time around ought to know better.
The opinions expressed in this commentary are solely those of Campbell Brown.
E-mail to a friend

All About Roland Burris • Rod Blagojevich