By Paul Begala
CNN Contributor





Editor's note: Paul Begala, a Democratic strategist and CNN political contributor, was a political consultant for Bill Clinton's presidential campaign in 1992 and was counselor to Clinton in the White House.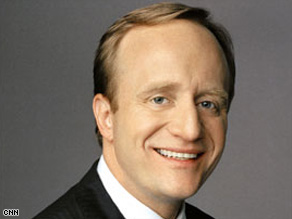 Paul Begala says Republicans are failing to respond to the real economic pain felt throughout the U.S.
(CNN) -- As the fight over President Obama's economic recovery package heats up, the two sides are beginning to define themselves with admirable clarity.
The president says we have a crisis that is heading toward a catastrophe.
In announcing his new Economic Recovery Advisory Board, President Obama declared, "The situation could not be more serious. These [new unemployment] numbers demand action. It is inexcusable and irresponsible for any of us to get bogged down in distraction, delay, or politics as usual, while millions of Americans are being put out of work."
The Republicans, on the other hand, have honed their economic message: Denial, Delay, Do Nothing.
Denial
It begins with denial. Former Bush adviser Karl Rove and Fox News host Bill O'Reilly opined in December that it's the media's fault. The said the press is overhyping bad news; the economy, they suggested, is not really all that bad. "So you are agreeing with me," O'Reilly said, "that there is a conscious effort on the part of The New York Times and other liberal media to basically paint as drastic a picture as possible, so that when Barack Obama takes office, that anything is better than what we have now?"
"Yes," said Mr. Rove.
OK. I guess if you're wealthy like Mr. Rove and Mr. O'Reilly you can afford to pretend the recession is a vast media conspiracy. But for the 3.7 million Americans who have lost their jobs in the Bush-Republican recession, Messrs. Rove and O'Reilly seem dangerously out of touch.
Delay
"Let's slow down. Let's take our time," said Sen. Mike Johanns (R-Nebraska). "Few things are going to be as important as this." Generally that's good advice. But with the economy losing 19,000 jobs a day, is delay really a wise strategy? Sen. Richard Shelby (R-Alabama) seems to think so. He told CNN's John King, "We could shelf this bill and start again. That's what we really need to do."
Do Nothing
South Carolina Gov. Mark Sanford is widely considered a rising star in the GOP. He was even mentioned as a potential running mate for 2008 Republican presidential nominee John McCain. His strategy, again articulated to John King on "State of the Union," is to do nothing -- let companies, communities and families fail.
Don't Miss
"We're going to go through a process of deleveraging," Sanford said. "And it will be painful. The question is, do we apply a bunch of different Band-Aids that lengthen and prolong this pain or do we take the Band-Aid off? I believe very strongly: Let's get this thing over with, let's not drag it on."
Set aside the callousness of Sanford's metaphor -- that joblessness at the highest level since the Great Depression is somehow like a scratch that doesn't even need a Band-Aid.
Focus instead on Sanford's substantive message: You're on your own. Write if you get work. This befits a party which has high-ranking members who deny the effectiveness of the New Deal. What's next, denying that the federal government put a man on the moon?
What Bipartisanship?
Given the GOP's combination of flat-earth economics and scorched-earth politics, it should come as no surprise that it looks like 98.6 percent of Washington Republicans oppose President Obama's economic recovery package. They either do not understand the depth of the recession or they do not realize the results of the recent election.
I don't know what more President Obama can do. He has named three prominent Republicans to his Cabinet (Robert Gates at Defense, Ray LaHood at Transportation and Judd Gregg at Commerce). He has helped persuade New Hampshire Gov. John Lynch to replace Sen. Gregg with a Republican.
He has met behind closed doors with the entire House and Senate Republican conferences. He has hosted bipartisan cocktail parties, a Super Bowl party and -- what's left, a slumber party? He has agreed to ditch progressive provisions from the stimulus bill, like support for family planning (earning him a rebuke from Planned Parenthood) and accepted more tax cuts than many Democrats would like. iReport.com: Share your thoughts on the stimulus package
Still, there's bipartisanship and there's bipartisanship. Real-world Republicans support President Obama's recovery plan. Florida Gov. Charlie Crist is a supporter, and as the ubiquitous John King has reported, the very Republican mayor of the very Republican town of Carmel, Indiana, supports Obama's plan as well. "Government should be investing in infrastructure," Mayor James Brainard told King. "That is what government is meant to do. It creates long-term value. I think the stimulus plan is a good one."
So take heart, Mr. President. In the real world of layoffs, foreclosures and plant closings, you have the support of both Republicans and Democrats. They agree with you that Denial, Delay and Doing Nothing is not an economic strategy.
The opinions expressed in this commentary are solely those of Paul Begala.
E-mail to a friend

All About Charlie Crist • Barack Obama • Recessions and Depressions