Editor's note: Campbell Brown anchors CNN's "Campbell Brown: No Bias, No Bull" at 8 p.m. ET Mondays through Fridays. She delivered this commentary during the "Cutting through the Bull" segment of Monday night's broadcast.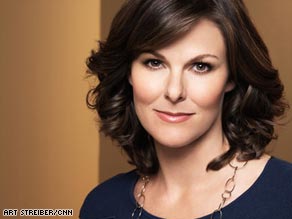 CNN's Campbell Brown says Obama should re-examine two of his Cabinet picks in light of his vow of transparency.
(CNN) -- All this week, we're taking aim at one word and one theme. It is something the president has promised and we're holding him to it: transparency. If it's more than an updated campaign slogan, the president might start by looking at his own Cabinet picks.
Both Treasury Secretary Tim Geithner and Health and Human Services nominee Tom Daschle were delinquent in paying tens of thousands of dollars each in back taxes. That's more than some people earn in a year, let alone owe in back taxes. Neither man paid up in full until after they were approached to join the Obama administration.
I wonder how many Americans would avoid paying a six-figure tax bill until they were up for a new job? For that matter, how many people have owed more than $100,000 dollars without the IRS coming to haul off anything that wasn't bolted down -- like the car and driver Daschle forgot to pay for.
'No Bias, No Bull'
Get the latest on the day's main events.
8 ET Monday through Friday


These are two critical positions in a brand new presidency built on a vow of honesty. Mr. President, your picks to help run the federal government don't have to be perfect, but is it too much to ask that they pay like everyone else, to keep that same government functioning? And more importantly, that they don't wait until everyone, including you, is watching?
The opinions expressed in this commentary are solely those of Campbell Brown.
E-mail to a friend

All About Barack Obama • Thomas Daschle • Timothy Geithner