Editor's note: Campbell Brown anchors CNN's "Campbell Brown: No Bias, No Bull" at 8 p.m. ET Mondays through Fridays. She delivered this commentary during the "Cutting through the Bull" segment of Tuesday night's broadcast.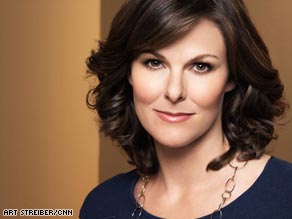 CNN's Campbell Brown says Detroit should not complain about possible new regulation of auto emissions.
(CNN) -- Hey, Detroit, wake up!
One of President Obama's campaign pledges was to tackle climate change, and yesterday he took his first step: He reversed the Bush administration and asked the Environmental Protection Agency to begin assessing if states could regulate automobile emissions.
After the President's announcement yesterday, automakers in Detroit, Michigan, had this knee-jerk reaction: They said if standards as high as what California would require become the law of the land, that "would basically kill the industry."
Um. Are you kidding me? Kill the industry? You guys have already done that to yourself. Most of Detroit is now operating on taxpayer life support. For years, U.S. automakers have been kicking and screaming and spending gobs of money fighting against higher emissions standards, because they felt it would hurt their profitability and force them to cut jobs.

Well, newsflash. You are already whacking jobs right and left. You've been begging the government and taxpayers to save you. Don't you get it? You don't have a choice anymore. Get with the program now. It is truly your only hope.
The opinions expressed in this commentary are solely those of Campbell Brown.
E-mail to a friend

All About Wall Street • U.S. National Economy • U.S. Department of the Treasury