By Paul Begala
CNN Contributor





Editor's note: Paul Begala, a Democratic strategist and CNN political contributor, was a political consultant for Bill Clinton's presidential campaign in 1992 and was counselor to Clinton in the White House. For a rival view, read here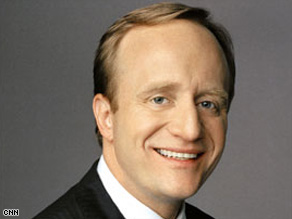 Paul Begala says Coleman's challenge to results of the recount could deprive his state of a senator for months.
(CNN) -- You know you're low when you have lower ethical standards than a convicted felon, but that's where former Sen. Norm Coleman finds himself.
His fellow former senator, Ted Stevens of Alaska, decided not to contest his narrow defeat.
Stevens had little realistic chance of overturning the result, and Alaska needed both its senators as hundreds of billions of dollars were being spent by Congress. Even though he betrayed the public trust, Stevens' last public act put his state first.
Not so for Coleman, of Minnesota, who has gone to court to block Al Franken from taking office as the newly elected senator. The case could drag on for weeks or even months -- and all the while, Minnesota will be fighting for federal funds with one senator tied behind its back.
When initial election night reports suggested a narrow Coleman win, Coleman said if he were trailing, he would forgo a recount and called on Franken to do so. "If you ask me what I would do," he said, "I would step back. I just think the need for the healing process is so important."
But apparently the healing process is less important to former Sen. Coleman now than it was in November. Of course, that's not the first example of former Sen. Coleman employing situational ethics.
He was, after all, a self-professed Clinton-Gore Democrat who morphed into a Bush-Cheney Republican. He decried unscrupulous trial lawyers who file lawsuits on behalf of consumers -- and now has filed a lawsuit seeking to have the courts giveth what the voters hath taken away.
While former Sen. Coleman litigates, Minnesota misses out. Sen. Amy Klobuchar is doing all she can, but right now, Minnesota has only one more vote in the Senate than Burkina Faso.
Give it up, former Sen. Coleman. You're like one of those Japanese soldiers hiding in the caves in the 1970s; like one of those doctors who keeps shocking the dead patient 30 minutes after he flat-lines; like a pathetic, creepy stalker.
You had a count, then a recount. Hundreds of Minnesotans participated. Each ballot was painstakingly and publicly examined.
A bipartisan state canvassing board supervised the whole process and declared that Franken has won. It's over.
The opinions expressed in this commentary are solely those of Paul Begala.
E-mail to a friend

All About Norm Coleman • Al Franken • Minnesota