WASHINGTON (CNN) -- The slumping economy will leave state and local governments facing shortfalls totaling more than $300 billion by the end of 2010, far worse than a previous estimate, congressional auditors reported Monday.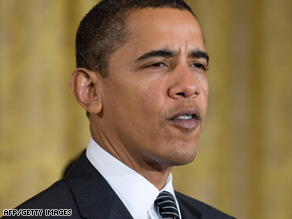 The shortfall numbers comes as Congress wrestles with President Obama's proposed $825 billion stimulus package.
In November, the Government Accountability Office projected states, cities and counties would face operating deficits of between $100 billion and $200 billion for 2009 and 2010. But worsening economic projections mean they are now likely to see a deficit of $312 billion, the agency told Senate Finance Committee leaders.
"The current results represent a significant deterioration from our November 2008 update," the GAO, the investigative arm of Congress, reported.
The GAO recommended targeting aid to states based on the severity of the recession in each state, and moving it quickly "so that it is delivered as soon as it is needed." It also recommended setting up "triggering mechanisms," so that federal assistance starts and ends according to specific economic indicators.
The figures come as lawmakers are beginning to wrestle with President Barack Obama's proposed $825 billion economic stimulus package, which includes federal aid to states in an effort to head off cuts in public services.
But leading Republicans already have questioned whether the stimulus package will live up to the predictions of Obama's advisers, who say it could create between 3 million and 4 million jobs by 2010. Among the provisions under fire is one that would steer about $200 million toward state programs that provide family planning services for Medicaid recipients.
House Minority Leader John Boehner, R-Ohio, singled out that item last week, asking, "How does that stimulate the economy?"
A senior administration official and a Democratic official on Capitol Hill told CNN late Monday that House Democrats plan to remove that provision. The official said the move is aimed at trying to win bipartisan support for the bill amid GOP charges that it is full of wasteful spending that it will have little impact on the economy.
The provision would have allowed states to provide family planning services for Medicaid recipients without seeking permission from the federal government.
Obama plans to meet with Republican congressional leaders on Tuesday to hear their concerns about the plan, White House spokesman Robert Gibbs said.
"He wants to hear their ideas," Gibbs said. "If there are good ideas -- and I think he assumes there will be -- that we will look at those ideas; that those ideas will go through a process in Congress. They'll be debated and voted on."
E-mail to a friend

CNN Senior White House Correspondent Ed Henry contributed to this report.
All About U.S. Government Accountability Office • U.S. Congress • Barack Obama • U.S. Senate Committee on Finance