By Ed Rollins
CNN Contributor





Editor's Note: Ed Rollins, who served as political director for President Ronald Reagan, is a Republican strategist who was national chairman of former Arkansas Gov. Mike Huckabee's 2008 presidential campaign.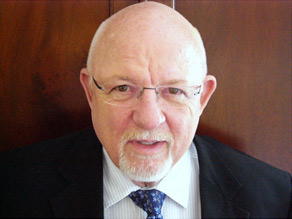 Ed Rollins says Barack Obama is a political hero to a generation and is poised to lead effectively.
NEW YORK (CNN) -- President Barack Obama, our newly inaugurated 44th president, showed the millions watching around the world and the freezing millions there in person on the Mall why he won the election -- and why so many believe he can lead us in these troubled times.
I don't believe any other American at this time could have brought this country together in the same way and made Americans feel as good as they do about our new president.
Obviously, being the first African-American president, he brings great pride and hope to millions of those who thought this day might never happen. But it is far more than that.
He is a real talent, one of the best candidates I have ever seen in 40 years in politics. And I just think he may turn out to be a great president. Today, he projected confidence. He was forceful. And he gave one of the most confident and inspirational speeches I have ever heard.
His words were clear and honest:
"Today I say to you that the challenges we face are real. They are serious and they are many. They will not be met easily or in a short span of time. But know this, America -- they will be met.
"On this day, we gather because we have chosen hope over fear, unity of purpose over conflict and discord."
Others have offered hope in the past, others have promised unity and others have promised compassion.
As I watched our former presidents, Jimmy Carter, the elder George Bush and Bill Clinton introduced at the beginning of the inauguration ceremony, I remembered how at each of their inaugurals they began their administrations with great promise.
Don't Miss
But in the four years of Bush senior and of Carter and the eight years of Clinton -- as well as the two terms of the man who left the world stage Tuesday, George Walker Bush -- each found their success often overwhelmed by challenges and failure.
This president inherits challenges as great as any president in modern times. But with his incredible discipline, his keen intellect, his empathy with ordinary people and his extraordinary communication skills, Barack Obama might just be the man to guide us through these troubled times.
America wants him to succeed. I have never seen such good will toward a new president in my time in politics. He will forever be the hero to those millions of young people who worked in his election, made the pilgrimage to Iowa and other primary states and traveled to Washington to be a part of history.
The new president is what John Kennedy was to Irish Catholics and Democrats of my generation. He can be what Barry Goldwater and, later, Ronald Reagan were to a new generation of conservatives.
He is the leader of a revolution and a political movement. For my 13-year-old daughter and many of her friends, Obama is their first political hero. He is viewed as different. If he succeeds, he will be a historic president.
Also, his beautiful young family is going to be an extremely positive influence for America, and watching those precious little girls grow up will be a joy for us all.
I write this Tuesday as an American full of pride for my country. I know I will over time differ with the president on many issues, but for today I believe he made us proud and inspired us all. Once again our system works. For that we all should be proud.
The opinions expressed in this commentary are solely those of Ed Rollins.
E-mail to a friend

All About Barack Obama • John F. Kennedy • George W. Bush