Editor's note: Campbell Brown anchors CNN's "Campbell Brown: No Bias, No Bull" at 8 p.m. ET Mondays through Fridays. She delivered this commentary during the "Cutting through the Bull" segment of Tuesday night's broadcast.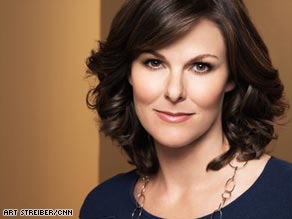 CNN's Campbell Brown says the entire nation is the real guest of honor at the inauguration.
(CNN) -- Tuesday night isn't just a celebration for those who voted for President Obama.
The entire nation is the real guest of honor.
Once again, when our country is full of doubt, we still have the ability to remind ourselves that the foundation of this republic is strong and that we are constantly, tirelessly working to improve the experiment known as democracy.
Wednesday, when Barack Obama gets down to business, he will face scrutiny, intense scrutiny.
Like all presidents, he will be criticized for many of the decisions he makes and the policies he tries to implement.
It's the price of leading people who enjoy the right to question everything.
But there is an undeniable magic about any inauguration when we show the world how to peacefully transfer power with a simple oath of office.
'No Bias, No Bull'
Get the latest on the day's main events.
8 ET Monday through Friday


And we know that this day and night, when America single-handedly moved equality a giant step forward, will be one that none of us ever forgets.
The opinions expressed in this commentary are solely those of Campbell Brown.
E-mail to a friend

All About Barack Obama