From Kate Bolduan and Larry Lazo
CNN






WASHINGTON (CNN) -- When George W. Bush became president eight years ago, about 90,000 people applied for jobs in his administration. That's about a quarter, however, of the people who are looking for a way into President-elect Barack Obama's administration.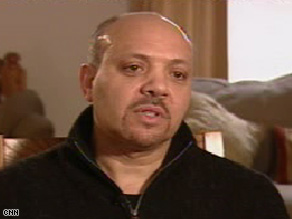 Fadel Lamen is a seasoned professional who specializes in Middle East affairs.
The count: Over 350,000 resumes have been submitted online, according to the Obama transition team. The problem is there are only an estimated three to four thousand jobs available.
Some federal employment specialists say the record number of applicants can be attributed in part to the current state of the economy.
"A lot of people want to work in a stable environment" says Kathryn Troutman, founder of The Resume Place. "They really don't know where else to go to look for a job that's stable and steady and would have potential -- so I think the economy is one thing."
But many experts say the record number of applicants is primarily a reflection of Obama's overwhelming appeal.
That's why Loryn Wilson uploaded her resume to Change.gov.
"I definitely feel the call to serve and to do something that is directly related to causes I care about," she said.
Wilson is a recent graduate of The George Washington University in Washington. She has a bachelors degree in English, and speaks enthusiastically of working for the new president.

Watch more on the Obama application process »
"I would actually like to work for the press secretary or the communications director. Ideally I'd be working on the White House side or maybe working for Michelle Obama in her communications shop," she said.
The flood of applicants aren't just college graduates. People at various stages of their professional lives are taking a long hard look at federal jobs.
"I think my understanding of the United States as a society, as a culture, as a government, as an interest -- the national interest of America, as well as my understanding of the Arab world and the Muslim world -- I think I can be a bridge that will help," said Fadel Lamen, a seasoned professional who specializes in Middle East affairs.
Lamen envisions himself working at the State Department or at the White House.
Though Lamen and Wilson have yet to been called by the Obama team, they say they are hopeful.
An Obama transition team spokesman said a team of 50 people is dealing with the applications. The resumes are put into a database, allowing the team to search by specific experience, expertise and qualifications for a particular position.
Troutman says people interested in finding work with the Obama team should apply on Change.gov, but she suggests broadening their search.
"I do think you should focus the resume toward an agency or a position that you're interested in so that it's easier for the [transition] team. But then as soon as you're finished with that I'd go to USAJobs and look for the competitive positions so you can begin the campaign," Troutman added.

As America prepares to enter a new era with a new president, people like Lamen say they want to be part of it.
"We're opening a new page. What we write in this new page is going to be very important. And I think the American people want to be participants in the new chapter," Lamen said.
E-mail to a friend

All About Barack Obama