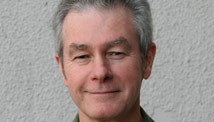 STORY HIGHLIGHTS
Holston: NBC-Comcast deal a sign of cable's domination over broadcast TV

Network ratings continue to decline as audience fragments

Holston: Look for Comcast to narrow NBC 's focus on comedies
Editor's note: Noel Holston is a longtime TV writer and critic who wrote for Newsday, the Minneapolis Star Tribune and the Orlando Sentinel. He is currently a storyteller who also does public relations on behalf of the Peabody Awards program at the University of Georgia in Athens.
(CNN) -- A first thought upon hearing that Comcast is buying NBC Universal from GE? "Oh my God, will this be the end of "30 Rock?"
GE's ownership is the fundamental comic pillar of the acclaimed NBC sitcom, starting with Alec Baldwin's character being an executive that GE put in charge of programming because he'd done such a bang-up job in the microwave oven division.
Then I got beyond the headline and realized that Comcast, the cable giant, was only getting a little more than half of NBC Universal (51 percent) for its $30 billion. GE will retain minority ownership, which presumably means that "30 Rock" will make only half as many jokes about toasters, light bulbs and munitions, and make up the difference with jibes at cable installers and being put on hold for 45 minutes when phoning to protest a bill or service outage.
I have a pretty strong hunch about the impact of the deal -- beyond "30 Rock" -- on what we see on our flat screens and portable hand held devices, but before I get to it, a few contextual observations.
There is, of course, the historical irony of a cable company gobbling up one of the big three broadcast networks, the retransmission of whose signals was at one time the only thing that cable -- or community antenna -- had to offer. The tail isn't wagging the dog now: it is the dog.
And speaking of cable channels, that's what this deal is really all about.
NBC, with its high cost, original, advertiser-supported programming, is a relic of a different age. During the 1952-53 season, NBC averaged a 30 percent share of the audience in prime time, according to the Nielsen ratings. For the 2007-2008 season, NBC captured 5.2 percent on average. With both ads and cable subscriber revenues to support them, the NBC Universal's basic cable channels -- CNBC, MSNBC, USA, Bravo, The Weather Channel, SyFy, to name just a few -- are far more lucrative than the mothership.
NBC's low-budget launch this fall of a Monday-Friday, prime-time "Jay Leno Show" exemplifies the dilemma that confronts all of the old broadcast networks, not just NBC. Putting on cheap shows may enable a network to make money without generating old fashioned ratings (Leno's have disappointed), but the damage to audience flow, both to the network and to its 200-plus affiliates, may be unbearable.
The network's prime time was once the home of beloved mega-hits such as "The Cosby Show," "Seinfeld" and "ER." You can see episodes of many of these classics on Hulu, a Web site where the nostalgic can stream video to their heart's content. Comcast no doubt counts NBC Universal's sizable stake in Hulu a real prize with unrealized potential.
But NBC itself, in this fragmented-audience era, looks beyond repair. Viewers look to CBS for high-tech crime dramas like "CSI" and to ABC for quirky sitcoms like "Modern Family" and quirkier dramadies like "Lost" and "Desperate Housewives." They look to NBC for ... well, not for much. The network once famous for "Columbo" and its other Sunday night mysteries now presents its biggest mystery in its programming strategy.
Meanwhile, network audiences -- and ad revenues -- continue to shrink. As recently as 1980, the three networks still could attain prime time audience shares in the 85-90 percent range. Now they do well to hit a combined mark of 30 percent, roughly what CBS' "Dallas" achieved by itself at its peak.
So, if I had to make a prediction, it would be to bet on Comcast narrowing NBC's focus to, say, comedies like "30 Rock," "The Office" and "Saturday Night Live," and turning it into one more cable channel. Not next year, maybe not in 2011 either. But, eventually.
NBC and its 1950s department-store model no longer make sense.
The opinions expressed in this commentary are solely those of Noel Holston.