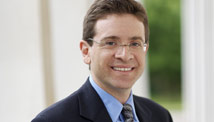 STORY HIGHLIGHTS
Obama election didn't usher in a post-racial era, Julian Zelizer says
He says Obama supports efforts to improve life in urban neighborhoods
An innovative program in Harlem has been proposed as a model, he says
Zelizer says Washington should commit resources to spread program
Editor's note: Julian E. Zelizer is a professor of history and public affairs at Princeton University's Woodrow Wilson School. His new book, "Arsenal of Democracy: The Politics of National Security -- From World War II to the War on Terrorism," will be published in December by Basic Books. Zelizer writes widely about current events.
(CNN) -- One year ago, as Thanksgiving approached, many Americans were still feeling pleased about the fact that Americans seemed to have broken through an important racial divide. With the election of the first African-American president, some were talking about the possibility of a "post-racial" society.
Despite all of the progress marked by that election, it remains painfully clear that we are not a post-racial society. Many of the racial disparities that are deeply connected to public policy, from our prison system to our education system to the damaged economies of urban America, remain unchanged.
Although issues such as health care and the war in Afghanistan have garnered most attention, there is a significant initiative under way that seeks to tackle the problems that have faced African-American children living in poor communities in urban America: the Promise Neighborhoods program.
The program aims to provide opportunity to young, largely minority Americans who are living in the impoverished neighborhoods of urban America.
For many decades, too many policymakers have thrown up their hands in despair, concluding that there is nothing that can be done to fundamentally change the conditions for these Americans. They share the sense of frustration conveyed in a poignant season of the television show "The Wire," where viewers watched as a group of grade-school children gradually succumbed to the lure of the drug trade.
The Promise Neighborhood program rejects that pessimism. Based on a campaign promise, the administration announced that Promise Neighborhoods would provide funding to 20 sites to help them develop programs that would create strong community environments to allow for children to achieve academically, even in poor neighborhoods.
The program is based on the path-breaking work of an inspiring leader in New York named Geoffrey Canada, chief executive of the Harlem Children's Zone.
Canada, who grew up under tough economic conditions in the South Bronx, has rejected the traditional approach to dealing with the inner city crisis. Rather than focusing on moving adults out of poverty or dealing with particular institutions that are broken in these neighborhoods, Canada has insisted on a more holistic approach that focuses on every part of a neighborhood that influences kids.
Canada has raised tens of millions of dollars to finance a nonprofit organization that now covers 8,000 children who live in now 91 blocks of Harlem. The wide range of benefits includes medical and dental care, physical education, after-school programs, a charter school and strengthened public schools. The Zone even created a Baby College that works with parents on the best child-rearing techniques.
"They get what middle-class and upper middle-class kids get," Canada told "60 Minutes." "They get safety. They get structure. They get academic enrichment. They get cultural activity. They get adults who love them and are prepared to do anything. And I mean, I'm prepared to do anything to keep these kids on the right track."
Importantly, the staff has amassed a sophisticated database about every child in the program that allows them to track how many are achieving benchmarks established by the program and that allows them to most effectively respond to problems as they emerge.
Canada has earned praise from liberals and conservatives. He has been positively featured by New York Times columnist David Brooks and called a hero by Michelle Obama. He has been willing to challenge all existing orthodoxies in pursuit of a healthier community, whether they are the views of organizations such as the teachers unions or those who attribute underachievement to psychology.
A recent study by Harvard economists Roland Fryer and Will Dobbie examined the program's charter school and found that the program was able to make huge progress in closing the black-white achievement gap in mathematics and English language arts.
While serving as a senator from Illinois, Barack Obama took notice of the program, and as president, he is now trying to translate it into a national government program. There will be many challenges ahead. The current funding of $10 million remains very small relative to what is being spent on the New York program, which has an annual budget of close to $40 million, so we will have to see if the government can replicate and is willing to fully fund these programs on a national scale.
Will these efforts become watered-down copies of the real thing? How can the programs achieve the same level of quality if leaders as charismatic as Canada are not involved? During the coming months, will the sites be selected based on a serious evaluation of their potential to work in a given region -- or as a result of political pressures?
But these questions should be seen as challenges to policymakers that will help them to implement the best program possible rather than justifications for inaction. We have had enough of that.
Promise Neighborhoods is one of the most ambitious efforts in recent years to tackle the crisis of urban youth. Geoffrey Canada's work should offer one area of policy where Democrats and Republicans can join to show to the world that the election of 2008 did indeed reflect a genuine desire to eliminate some of the roots of racial inequality that continue to shape our country.
The opinions expressed in this commentary are solely those of Julian Zelizer.