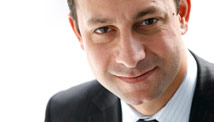 STORY HIGHLIGHTS
Fort Hood rampage sparked debate over whether stress or radical beliefs were to blame
Incident raises questions about political correctness stifling discussions, writer says
P.C. means tolerance and openness, not abandoning common sense, Kenniff says
Kenniff: Avoiding sensitive issues does disservice to citizens and soldiers
Editor's note: Tom Kenniff is a legal analyst and a founding partner of Raiser & Kenniff P.C. in New York, where he defends those accused of committing criminal offenses. He is a veteran of the war in Iraq, where he served as a commissioned officer in the Army Judge Advocate General Corps.
New York (CNN) -- Just hours after the first reports of the tragedy at Fort Hood surfaced, a divisive dialogue was developing on the talk shows and in the Internet blogosphere.
On one side were those arguing that shooting suspect Maj. Nidal Malik Hasan's apparent bloodlust was an unfortunate byproduct of an overtaxed military forced to fight a multifront war against an uncertain enemy.
Television doctors expounded on the prevalence of post-traumatic stress disorder among veterans, often without indicating that Hasan had not been to war or suffered any obvious trauma that could explain the gruesome manifestation of his "stress."
Then there were those who said that the lack of any apparent motive other than mayhem -- the early reports that there may have been a second shooter, that Hasan had been linked to suspicious Internet postings and yes, the fact that he had a Muslim name -- at least warranted an investigation into whether he had acted out of adherence to a radical form of Islam. Those who took this position were called everything from irresponsible to racist.
The reluctance of some in the media to confront what so many viewed as obvious questions concerning the gunman's real motives has caused many to question whether we have, as a culture, become too politically correct.
The real question is whether we have abandoned the true definition of political correctness in favor of willful mendacity and issue avoidance.
In the immediate aftermath of the attack on Fort Hood, we knew that an act of immense violence was committed on one of America's largest military installations. The targets were unarmed soldiers and civilians. It involved considerable planning, as the perpetrator had multiple weapons and ample ammunition and chose a location where large crowds would be gathered. Moreover, there was no discernible motive other than death and destruction.
In a post-9/11 world, one would expect these facts alone to provoke concerns of terrorism. The preliminary reports indicating that Hasan had espoused radical Islamic views and that he was a Muslim did not form the basis for the suspicions of terrorism but rather added to them.
Read about the claims against Hasan
Over the past two decades, this nation has suffered multiple attacks at the hands of Islamic extremists, including the Army sergeant who killed two officers and injured 14 others in a premeditated grenade attack in 2003.
Given the first reports after the Fort Hood massacre, and the historical context in which the attack occurred, it would have been both disingenuous and dangerous not to consider whether Hasan allegedly was motivated by religious fanaticism.
Disingenuous because thoughtful people who claim not to have considered religion as a motivation are being dishonest with themselves. Dangerous because to ignore religious fanaticism as the potential motivation for such a senseless act only leaves us more exposed to future attacks.
The Army has been criticized for allowing Hasan to rise in the officer ranks, despite his having made little effort to hide his incendiary beliefs. The tragedy has also provoked some uncomfortable questions as to whether our cultural attitudes have allowed political correctness to stifle discussion of sensitive issues like religion and ethnicity.
Watch more on possible Fort Hood red flags

This is unfortunate because it implies that political correctness is, in and of itself, a bad thing. It is not. It was a politically correct military that allowed African-Americans to serve with valor in the Civil War. It was a politically correct military, and a heavily Southern one at that, that desegregated well before the rest of American society. And it is a politically correct military that is benefiting by the presence of so many brave young women on the front lines of Iraq and Afghanistan.
Today's military is brilliantly diverse and includes thousands of Muslim soldiers who serve with honor. We do them and ourselves an injustice when we ignore the obvious warning signs of a madman because we are not comfortable enough with our own diversity to speak openly and honestly with each other.
We do those heroic service members who are suffering PTSD an even greater disservice when we use this very serious illness to explain the actions of a killer without a scintilla of evidence to suggest that he was in fact suffering from it.
What political correctness should stand for is an atmosphere of tolerance, as well as openness. Our desire to be inclusive should never cause us to abandon our common sense or lead us to shy away from raising legitimate questions out of fear of offending.
Our refusal to deal openly with the sensitive issues that confront us as we wage the fight against global terrorism only fosters an atmosphere of cultural suspicion and mistrust, the very ill that political correctness seeks to redress.
The opinions expressed in this commentary are solely those of Tom Kenniff.