ATLANTA, Georgia (CNN) -- The battle for your toy dollar is on! Wal-Mart and Toys "R" Us are just two of the giant monster mega-toy sellers going head to head this holiday season.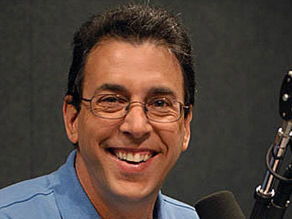 Clark Howard says if you've had a rough year financially, don't feel obligated to buy gifts for children this season.
Toys "R" Us is the former heavyweight champ of toy selling. Of course, the title has since gone to Wal-Mart. But Geoffrey & Co. plans to open hundreds of new seasonal stores on a temporary basis to ratchet up the competition against Wal-Mart, Target and even the warehouse clubs.
Almost 350 "pop-ups," as they're called in industry lingo, will be opened nationwide for business from October through January. These locations will be marketed under the Holiday Express name to avoid any confusion with the Toys "R" Us brand name.
The Holiday Express business model -- taking over vacant retail space and hiring seasonal employees -- is one that's admirably suited to this point in the recession. After all, I've anecdotally heard some estimates suggest that 10 percent of all storefronts in our country are vacant. And there's certainly no shortage of workers, with unemployment hovering between the high nines and as much as 17 percent, depending on whose stats you believe.
But one word of advice to Christmas shopper: The Toys "R" Us chain is what's known as a high/low retailer. It offers low prices on certain marquee items with the hopes that you'll be lured in to buy other high-priced merchandise while you're shopping. So don't automatically assume everything is a deal.

Clark tells your how to shop for the holidays on a budget »
Wal-Mart, meanwhile, is punching back by pricing 100 different popular toys at $10 each this holiday season. This is a departure from prior years when Wal-Mart had knockoffs of name-brand toys priced at $5, $10 or $15. This year, you'll see popular toys from Lego, the Littlest Pet Shop, Mattel, Nerf, Tonka and more.
Don't Miss
So just like that, Christmas just got a whole lot cheaper, thanks to a price war! In fact, it might be wise to do your shopping earlier rather than later this year if you're able to. That way, you'll have the pick of the crop.
Not sure what the hottest toys of 2009 are? HotToys2009.com lists them by retailer and availability.
And when it comes to the electronics category, many video game systems will be priced at $199 during the holiday season. Look for several discount retailers to also bundle select games with the purchase of a system at $199.
Yet if you've had a rough year financially, you shouldn't feel obligated to buy gifts for children this season. I'm 54, and when I was growing up, most children would receive just one gift. The notion of giving piles and piles of gifts and toys is a very modern one.

I recall when my 4-year-old son was given too many gifts two years ago. He wound up being more interested in playing with Tupperware because it really stimulated his imagination and motor skills. The boy didn't need an official "toy" to engage in play!
Remember, your kids don't love you based on what material goods you give them; they love you based on how much of your heart you share.
E-mail to a friend

All About Holiday Sales • Shopping