ATLANTA, Georgia (CNN) -- Worried about the H1N1 flu, aka swine flu? You're not alone. A CNN/Opinion Research Corporation poll released September 2 found that the number of Americans concerned about being infected by this particular strain has more than doubled since May, from 17 percent to 39 percent.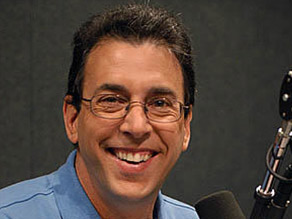 Clark Howard says beware of the scams that pop up preying on your fears about swine flu.
Yet the same polling also revealed that almost 60 percent of people say they're confident that the government can prevent a nationwide epidemic. And that's the note of calm and reason I want to strike for you.
The symptoms of those who contract the latest strain of H1N1 can range from mild to severe, according to the Centers for Disease Control and Prevention. Yet most people make a full recovery without needing medical treatment. My 9-year-old daughter recently came down with this highly publicized strain and endured a miserable five-day recovery, but that's the point -- it was a recovery, not a death sentence as so many people think.
It's a very different scenario than you might have had at any other time in human history. Back in 1918, there was a brutal influenza epidemic that followed on the tail end of World War I. At the time, one in three people on Earth got the flu. The best estimates suggest that it ultimately killed twice as many people as the war.

Watch Clark Howard talk about swine flu scams »
The only other precedent in human history had been the Black Plague. It's estimated that one in three people throughout Europe died from that epidemic during the medieval era.
Of course, there were no medications available in 1918 to treat the flu epidemic, and certainly not during the Black Plague. Nor was there any real ability to do lab work and verify what illness someone had. But today we have all these capabilities.
If you rewind to early April, very few people had heard about H1N1 flu. Then suddenly, the World Health Organization declared it a "public health emergency of international concern" and the panic slowly started.
Don't Miss
There's a dangerous middle ground between having no knowledge on one hand and having constant coverage on the other hand.
Remember, the media want to tease you to watch the next segment or read the next article with headlines that can trigger fear. But my advice is to chill for now. Know that our nation will take precautions as necessary and we're in better shape than we might have been in a different era.
And when all this is over, the deals in the travel market to areas that people are afraid to visit will be amazing!
On the other hand, you want to beware of the scams that pop up preying on fear. Consider this: By early May, the Food and Drug Administration announced that it was aware of more than 20 Web sites marketing products to either "cure" or "prevent" the H1N1 flu.
One Web site in particular marketed a package containing shampoo, lotion, conditioner and soap for $200 that supposedly protected you by depositing traces of silver on your skin! Pandemics are a scary thing and the marketers know it.

But the reality is that there are legitimate medications available if you are diagnosed with this flu. The 2009 H1N1 vaccine is expected to be available in the fall, according to the CDC.
So it's understandable if you're getting worried watching all the media coverage now that the kids are back in school and regular flu season is around the corner. But realize that the fear being generated is disproportionate to the fact that science offers so much more protection today than it ever did in the past.
E-mail to a friend

All About Clark Howard • Influenza • World Health Organization