ATLANTA, Georgia (CNN) -- Are you looking for an easy way to reduce your monthly budget? Look no further than your cell phone bill.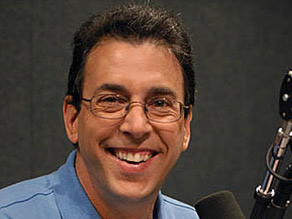 Clark Howard says consider switching to a less known cell provider to save money and avoid signing contracts
If you're with one of the four big providers -- AT&T, Sprint, Verizon or T-Mobile -- you're almost certainly overpaying for service. In addition, all four have a business model that's based on cowardice. They've developed lousy, stinking, rotten two-year contracts because they're afraid to compete in the marketplace.
Thankfully, there are a variety of smaller players in the market who offer nationwide coverage for less money with no contracts.
Before considering any adjustment to your cell phone plan, you'll need to start by assessing how much you talk, text and surf the Web on your phone. Watch Clark discuss the pros and cons of bundling services

If you use less than 300 minutes per month, you'd probably do much better with a prepaid plan where you buy minutes as you need them. Net10.com is one service I usually recommend -- no roaming charges, no long distance charges, no monthly fees and a flat 10 cents per minute for calls.
If you use more than 300 minutes per month and you travel from time to time, you might want to consider either Metro PCS or Cricket. Both have plans ranging from $25 to $50 and offer unlimited calling. The difference in price points is based on how many other features you want -- texting, Web surfing and so on. But there are never any contracts or overages.
Money Expert
Clark Howard offers a road map to financial stability every weekend.
At noon and 4 p.m. ET Saturdays and Sundays on HLN

For heavy cell phone users, there are Boost Mobile and Virgin Mobile. Both are engaged in an all-out price war that can directly benefit you.
Virgin Mobile is offering $49.99 per month unlimited calling -- no roaming charges and no contract. If you want texting, you'll pay an additional $10 per month for unlimited service. If you want high-speed Internet, you'll pay another $10 per month on top of that for a 50MB plan.
Boost Mobile's $50 per month plan already includes unlimited calling, texting and Web access. And that $50 even includes junk fees!
One caveat here: Remember, my definition of "cheap" means that I'm willing to accept lower quality for a lower price. So consider this caveat carefully and do your own research before making any final decisions about your cell provider.
Speaking of cheap, a new competitor in the marketplace may have both Boost and Virgin beat. Straight Talk offers a cellular plan for $30 per month. You get 1,000 minutes, 1,000 text messages and 30MB of data for that price.
Don't Miss
It's important to remember that very few people use more than 1,000 minutes per month. The typical person clocks in at 790 minutes and pays an average monthly contract bill of $67, according to Nielsen Mobile studies of U.S. adults on individual cell phone contract plans.

So, what are you waiting for? Consider firing your "Big 4" cell provider and going with one of the smaller guys. The savings are there for the taking.
Finally, CellTradeUSA.com can help you get out of your existing contract by trading it away to someone else. This tends to work particularly well if you have a hot phone that everybody wants.
E-mail to a friend

All About Personal Finance