NEW YORK (CNN) -- The dreaded April 15 tax deadline is here, but many Americans still have plenty of questions about their 2008 taxes and late filing.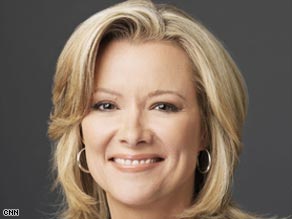 CNN personal finance editor Gerri Willis answers viewer questions on "The Help Desk."
CNN personal finance editor Gerri Willis offers advice about extensions, credits for first-time homebuyers and other viewer questions from "The Help Desk."
Question 1: I am interested in the tax credit for first-time homebuyers. Does the home have to be purchased before I apply for tax credit? Can I apply for the tax credit now and get a home by the deadline of December 2009?
-- James
To get this tax credit, you must have purchased your home first, according to the IRS. You can file your taxes now, and then file an amended return after you've bought the home. Or you can just claim the tax credit next year. For more information on the first-time homebuyer tax credit, go to www.federalhousingtaxcredit.com.
Question 2: Is it advisable to file an extension instead of sending in the return? I owe but cannot pay.
-- Chris
'The Help Desk'
CNN personal finance editor Gerri Willis and her team of experts get answers to the tough money questions Americans are facing, from mortgages and managing debt to saving for college or retirement.
Tuesday & Friday, 12 p.m. ET

Even if you get an extension, you still have to pay the IRS. An extension will only extend the time you have to file your taxes. If you send in your return without a payment, you'll get a bill from the IRS that you'll have to pay within 30 days, according to John Roth of CCH, a tax information company. On the other hand, if you file an extension without paying, the IRS is going to tack interest and penalties onto the amount you owe. Go to www.irs.gov to review the "What If" section, which addresses specific problems such as the inability to pay your taxes.

Watch experts explain the college tax credit »

Question 3: My wife and I will owe about $9,000 in taxes. But we only have $5,000 in savings. Can you tell me what our best plan of action would be?
-- Dennis
First, go ahead and file, even if you owe money. Next, call an IRS agent at 1-800-TAX-1040. IRS employees are going to be more flexible with taxpayers this year, according to IRS Commissioner Douglas Shulman. Some of your options could include working out a payment installment agreement with the IRS. But make sure you know what your options are.
Here are four additional tips for struggling taxpayers:
1. Late filing or not filing taxes at all can increase your tax bill by 25 percent or more if you add penalties and fees.
Don't Miss
2. IRS employees will have greater authority to suspend collection actions in certain hardship cases. The agency may allow skipped payment or reduced payments in some cases, and back taxes take a back seat to refinancing. If you have a tax lien on your home that's preventing you from refinancing, there is more flexibility for you. If you're in trouble, get in touch with an IRS agent by calling 1-800-TAX-1040.
3. About 2.6 million Americans lost their jobs last year. So, there are a few things to keep in mind. First, you may still have to file. The IRS requires anyone who received a W2 from their employer and made at least $8,950, if you're single and under age 65, or made at least $400, if you're self-employed, to file a tax return.

You must also pay taxes on unemployment benefits and freelance or contract work, and if you made more than $600, you will be issued a 1099 form.
4. Finally, if you itemize, you can deduct some costs incurred while seeking employment, such as the money spent on creating or mailing your resume, cell phone charges related to your job search, and transportation and parking costs of going to an interview. However, you cannot deduct the value of your time or the cost of a new interview suit, shoes or briefcase.
E-mail to a friend

All About Income Taxes • Internal Revenue Service • Unemployment Rate