Editor's note: Clark Howard, the Atlanta, Georgia-based host of a nationally syndicated radio show, is host of a television show designed to help viewers save more, spend less and avoid getting ripped off during these tough economic times. The show airs at noon and 4 p.m. ET Saturdays and Sundays on HLN.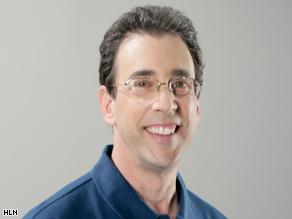 Clark Howard says there are deals to be had on tickets to sporting events.
ATLANTA, Georgia (CNN) -- The wallets of people who are sports fans are shrinking... and shrinking... and shrinking. So sports teams are facing quite a challenge and minor leagues are suffering mightily.
The Continental Basketball Association (CBA), a long-time minor basketball league, is in trouble. Midway through the season, the CBA abruptly halted its regular season. The Arena Football League has also canceled its 2009 season.
Even in the "Bigs," there's a lot of difficulty bringing in the revenue from corporate sponsors that has been made in the past. In recent years, U.S. professional sports franchises have emphasized corporate boxes in their new arenas and stadiums. (You know, with the big, fancy, plush seats and all that.) Well today, those corporations have less discretionary money. A lot of companies are having to give up their boxes, cut back on their seats or go from bigger boxes to smaller ones.
Money Expert
Clark Howard offers a road map to financial stability every weekend.
At noon and 4 p.m. ET Saturdays and Sundays on HLN

A lot of everyday fans, who are sometimes relegated to the seats in sections that aren't as good as the club level, are also hurting. They're having trouble buying seats for individual games. If they're season ticket holders, they may have downgraded to fewer games; they may have fewer seats or they may not have renewed their seats. There's so much going on as we go through this economic cycle that people are thinking long and hard about where they are spending their money.
So, what it means is this: If you are into any professional sport, maybe in the past you couldn't get a seat into a particular game or you couldn't sit where you wanted to at a game. Now all of it's on the table.
I have a daughter who loves professional basketball. So, I have season tickets to the NBA. I bought the season tickets because the team was having trouble selling premium level season tickets (what they call lower bowl) and they had to put some of them on sale. They marked them down 71 percent in price!
So, here we are in the midst of the NBA season. I've already been sent an early renewal offer for next season, offering again a 71 percent discount on seats and all kinds of bonuses. This is happening in various forms all over the country, where single game ticket specials are being offered. There are all kinds of restaurant tie-ins and other business offers.
Don't Miss
Then you go look at craigslist.com. The interesting thing about buying sports tickets on craigslist is that people used to mark sports tickets up. Now, the tables have turned.
People want to generate some money off tickets they feel stuck with. Their hours may have gotten cut at work or they may have gotten laid off. People are selling tickets in any professional sports city at big discounts from face value. This is funny, because in so many states it's illegal to sell tickets above face value. I'm not aware of anywhere it's illegal to sell tickets below face value, though. There's a very active market selling tickets below face.
I think the next thing you're going to see is real labor strife in the professional leagues. Because the league owners, seeing revenue drop, are going to go to the unions representing the various players to try to cut wages.
It can get brutal. Look at what hockey went through years ago when it went insolvent. The owners locked out the National Hockey League Players' Association until a salary cap could be ironed out under "cost certainty." I think you're going to see that kind of thing happen throughout professional sports, where players have been receiving very large salaries.
Sports figures are entertainers. I know this is an opinion that won't be popular, but I think that as entertainers they should be able to make whatever the market will bear. That market is going to bear a lot less, and those entertainers are going to make less moving forward. But it also means that so many professional teams that have been priced out of your league are now going to be affordable again for the ordinary fan to go see.
By the way, during the Major League Baseball season, don't be surprised if a number of teams are offering tickets for the ordinary fans below $5 a person. That will be a common thing this season, instead of franchises having a problem selling undesirable seats.
E-mail to a friend