STORY HIGHLIGHTS
London socialite, 18-year-old Jazzy de Lisser, talks about life with the "silent killer" Hepatitis C
De Lisser shares the dramatic story of how she came to be infected
At the age of 16, De Lisser decided to reveal her secret by releasing a video diary
London, England (CNN) -- Recently named London's "It Girl" by society magazine Vanity Fair, 18-year-old Jazzy de Lisser is said to have it all. She is beautiful and affluent, her best friends include Sting's daughter, Coco Sumner, and she is often compared to another famous British trend-setter, Kate Moss.
Yet underneath the glitz and glamour of a privileged lifestyle, de Lisser has fought a lifelong battle with what is termed the "silent killer" -- Hepatitis C -- an infectious blood-borne virus that attacks and scars the liver.
The virus is usually passed on through sexual contact or drug use, but in de Lisser's case, she got it from her mother, at birth.
At the age of three, blood tests revealed that de Lisser's mother -- fashion designer Serena Bute -- had unknowingly passed on the deadly disease to her daughter.
Bute revealed that at the same time, she also discovered her own infection with Hepatitis C and that her dabbling in drugs and needle-sharing in the 70s had most likely been the cause.
Bute was unaware of her own disease for so long because Hepatitis C is generally asymptomatic, or "silent," until liver scarring has reached such an extreme level that it can lead to liver failure and even liver cancer.
"When I was 13 years old, doctors told me my liver was already in worse shape than that of a middle-aged alcoholic," de Lisser told CNN.
If her liver ever stops functioning, de Lisser's only option may be to undergo a liver transplant. But even then, the virus is likely to attack the new liver.
De Lisser is hoping never to get to that stage. Since the age of six, the teenager has undergone a series of very painful and as-yet unsuccessful treatments in the hope of getting rid of the disease.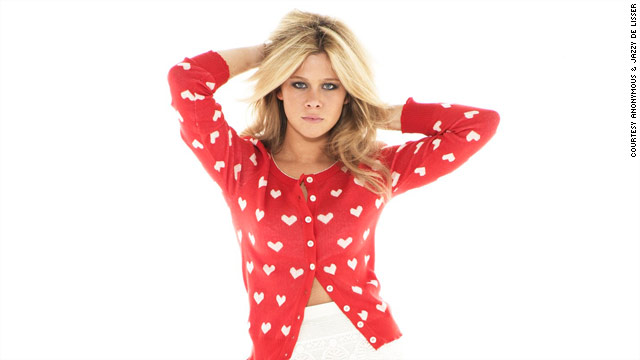 Video: My Story of C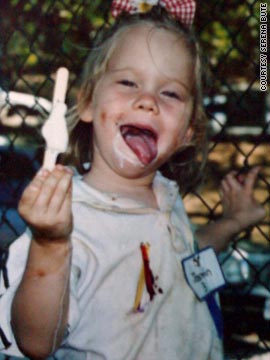 Gallery: Jazzy de Lisser
Yet for de Lisser, the biggest battle has not been with the illness that affects every aspect of her life, but with the stereotypes that come with any sexually-transmitted or drug-related disease.
"It's a disease that's very hard to relate to and it's embarrassing," de Lisser told CNN. "If someone told me about having Hepatitis C and I didn't know much about it, I would be freaked out as well," she continued.
"I'm always scared of how people, boys, will react. How do I tell someone?" she said.
After keeping her secret under wraps for over a decade, de Lisser recently decided not only to tell her story, but also to become a strong advocate for the cause against liver disease by releasing an award-winning video diary and raising impressive funds for her own charity, Liver Good Life.
The documentary diary follows de Lisser through the ages of 15 and 16, as she attempts a new treatment which has a 40 percent success rate of eliminating the disease, according to leading liver specialist Professor Mieli-Vergani.
The diary shows de Lisser begging for the pain to stop as she receives her weekly injections and her mother fighting back the tears as she addresses her feelings of guilt.
De Lisser invites the cameras into her home, where the side-effects of the powerful drugs -- Ribavirin to prevent the virus multiplying, and Interferon to boost her immune system -- become apparent. The teenager loses almost three quarters of her hair, switches from raging moods to lethargic states and her mouth is full of ulcers.
In the last few scenes of the film, the viewer shares de Lisser's intense relief as she is told the virus has gone, and then, her pain as she learns it has returned.
"When it was cleared for a while, Jazzy was so incredibly happy," Bute told CNN. "We knew it was a possibility, but we really never thought it would come back."
The treatment left de Lisser's body "severely battered by the side-effects," and she was ordered to recover for a year and a half.
"I wouldn't try this treatment again," de Lisser told CNN. "I want a new treatment to be invented, much more powerful."
To fund the research into a new treatment, Jazzy last year launched Liver Good Life, her charity that has already raised £300,000 ($496,300) of the £1.9 million ($3.1 million) it would cost to build a research lab at London's prestigious King's College Hospital.
The charity also creates short animation clips explaining liver disease that de Lisser hopes will be featured in sex education classes in schools across the UK.
Aside from her charitable endeavors, de Lisser is taking a gap year to travel and enjoy life like many other young adults. "I don't want this to define me," she said. "But it's hard; I can't ever drink alcohol, I ingest dozens of homeopathic pills daily and often feel tired and sick."
The only time de Lisser appears less comfortable talking about her disease is when the subject of sex and children is brought up. "It's not an easy topic. I'm still unsure how to deal with this. When do I tell a boy? It's so personal," she explains.
But de Lisser remains optimistic: "When it comes to having children, I don't even think of the possibility of passing it on to them. I know I will get rid of it. It has always been my goal to be free of Hepatitis C before I reach 21. I just have to believe it."