(CNN) -- A letter from the parents of Jessica Leoni: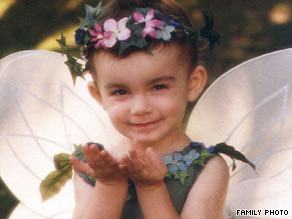 Jessica Leoni led a relatively normal life until her illness worsened in 2005.
This Web site -- www.fightforjessica.com -- can link people to the caring bridge Web site if they would like to send Jessica notes and follow her life. We do read the notes to Jessie. She loves it.
Currently, out-of-pocket costs for the Leoni family are approximately $40,000/year in order to sustain Jessica's care. Any budget cut would have a devastating effect on Jessica's life.
What we have come to learn is that people want to help and yet question how they can. There are many ways to be involved in Jessica's life that can ease her fight.
One person who we affectionately call the "music lady" volunteers to play the harp. Another person asked if she could come massage Jessie and Jessie adores her. Another lady comes to give Jessie a manicure to help her feel pretty. A mother and daughter decorated the wishing well so Jessie can have something bright to look at and visitors can stop by to make a wish for Jessie.
Just this past March a group of people volunteered to move Jessie to a better room in the house. Kids from Westside Neighborhood School painted artwork that hangs on Jessie's walls which help brighten the room, stimulates her senses and most importantly she is reminded that she is loved by so many kids.
A group of teenage girls call themselves the "Jessie Girls" dedicate themselves to coming over to read to Jessie or simply hold Jessie's hand if she is struggling. These acts of kindness that we have been blessed to receive are what helps us sustain our hope and strength to be the best parents to Jessie.
If someone would like to help Jessica directly (not tax deductible), payments can be made to:
The Jessica Leoni Trust
P.O. Box 83744
Los Angeles, CA 90083-0744
Phone number: 310-649-6125

Donations for medical research can be made to:
The Ara Parseghian Medical Research Foundation
3530 E. Campo Abierto
Suite 105
Tucson, Arizona 85718-3327
Phone number 520-577-5106
www.parseghian.org
E-mail to a friend

All About Health Care Policy