(CNN) -- Public health officials are seeing a number of outbreaks of swine flu at schools nationwide, but closing those schools may not always be the best public health measure, a federal scientist said Tuesday.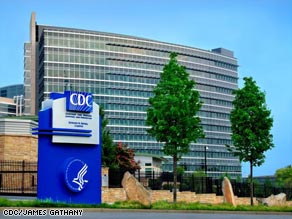 The CDC is working with local officials to strike a balance in response to swine flu outbreaks.
"Unfortunately, there is no approach that guarantees protection from infectious disease spread by things like influenza viruses," said Dr. Anne Schuchat, interim deputy director for the science and public health program at the Centers for Disease Control and Prevention. "Vaccine may be the best approach."
Long-term dismissal of classes would cause major disruption, she told reporters in a conference call. "We typically would reserve that kind of thing for a very severe influenza virus."
In addition, even shutting schools for an extended period of time would not guarantee that outbreaks would be halted, since children could still be exposed to the novel flu virus, also called 2009 H1N1, in other settings, she said.
"Local authorities and the CDC are working together to strike a balance between measures that may have an effect on slowing transmission and those that may cause other problems," she said.

Learn more about the 2009 H1N1 virus »
A measure of reassurance can be drawn from the fact that there have been no deaths reported among people ages 5 to 24 with 2009 H1N1, she said.
But that doesn't mean they're protected. "We would not be surprised to see serious hospitalizations and deaths occurring in people in this age group," she said.
She recommended parents protect their children under the age of 18 with a seasonal influenza vaccine, since seasonal flu kills 50 to 100 children per year, she said.
Though just six of the 80 fatalities worldwide have occurred in the United States, the 2009 H1N1 virus continues to circulate, with highest U.S. incidence noted in the Southwest and the Midwest, she said.
But no regions have escaped it, she noted. "It's pretty much all over the United States," with 22 states reporting widespread or regional influenza activity, she said. Some schools have been closed in New York City and a few other places.
Such responses are not necessarily wrong, she said, citing the "need for localized responses." She noted that in schools with high absentee rates among students or staffers it would be "appropriate to close schools, if they're not able to function."
Schuchat reiterated that anyone with a flu-like illness should not be sent to school, travel or go to work, where they could expose others. And sick people should stay home for seven days, she said.
But even if such recommendations were universally followed, they would not halt the spread of the disease, she said, noting that an infected person can spread the virus prior to getting flu symptoms.
Also Tuesday, the CDC's Morbidity and Mortality Weekly Report published data on 30 patients hospitalized in California with 2009 H1N1.
The data described the spectrum of sickness doctors have observed, from relatively short hospitalizations to longer, more complicated stays.
About two-thirds of the patients in the series had at least one underlying medical condition that would put them at higher risk for influenza and its complications, Schuchat said, citing chronic lung disease, immunosuppression, heart disease, obesity and pregnancy as examples.
Five of the cases were pregnant women, all but one of the cases had a fever at the time of admission, and other common symptoms included vomiting, coughing and shortness of breath, she said.
Most of the 30 recovered without complications and none died, though some had "severe and prolonged disease," she said.
A few remain hospitalized.
Schuchat said doctors recommend anyone hospitalized with 2009 H1N1 virus be given antiviral treatment, even if they are admitted more than 48 hours after the onset of symptoms -- a period after which doctors had said the drug would not work well. Even pregnant women, who are usually urged not to take medication which can be dangerous for a fetus, should take the antivirals if they get swine flu, she said.
Several mechanisms may work together to heighten the risk of pregnancy, she said, citing immune suppression common in pregnancy as well as the condition's "mechanical effect," which can result in decreased lung capacity. Because the lungs don't expand as well during pregnancy, they may not be able to handle infection as well, Schuchat said.
Obesity also appears to be a risk factor, a worrying factor since the United States is experiencing an epidemic of obesity.
"The question of whether people with obesity need to be treated differently ... is one that we are looking into right now," she said.

The incidence of the novel swine flu virus that has emerged in recent weeks after first being identified in Mexico has overtaken that of the seasonal flu virus, which typically wanes during the warmer months, she said.
Schuchat expressed fear that the two viruses could combine with 2009 H1N1 adopting the antiviral resistance common in the seasonal flu currently circulating.
E-mail to a friend

All About Swine Flu • Centers for Disease Control and Prevention • New York City