By Shahreen Abedin
CNN Senior Medical Producer





(CNN) -- A new study indicates that African-Americans suffer heart failure at a rate 20 times higher than their white counterparts.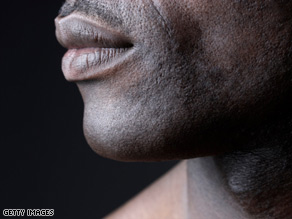 Physicians say blacks must be screened earlier, more frequently and with greater sensitivity for hypertension.
The research, published in the New England Journal of Medicine, found that the heart failure rates for African-Americans in their 30s and 40s are the same as rates among white patients in their 50s and 60s. The study also found that one in 100 black men and women could develop heart failure before age 50.
Heart failure is a condition in which the heart is unable to adequately pump blood to the body, often resulting in difficulty breathing, fatigue and swelling of the abdomen and/or extremities. Sufferers are often unable to work, walk easily or perform simple daily tasks.
According to Dr. Kirsten Bibbins-Domingo -- an internist and the study's lead researcher -- doctors who care for large populations of black patients probably share the experience of seeing those patients suffering from heart failure at a rate higher than among their white patients. "However, this study is the first to highlight just exactly how high those rates are," she told CNN.
Bibbins-Domingo and her team found that the risk factors for heart failure were already present when patients were in their 20s, thereby raising the likelihood they would have heart failure two decades later.
The primary explanation behind the disparity across race lines is high blood pressure, heart experts say.

Watch more on the study findings »
"The burden of hypertension is extraordinary. It is a statement of fact that the incidence of high blood pressure is higher in African-Americans than non-African-Americans," explains Dr. Clyde Yancy, cardiologist and spokesman for the American Heart Association.
There appear to be several possible reasons African-Americans experience high blood pressure at such young ages. According to Yancy, who wrote an editorial on this topic published alongside the study, family history plays a major role because hypertension tends to run in families. But environment is also key, he says. Specifically, the high incidence of obesity, especially among black women, raises the risk of having high blood pressure, he says.
"Some communities [of African-Americans] have as many as 40 percent of women who are obese," he points out. Stress and the high incidence of diabetes are additional confounding factors.
The 25-year, ongoing Coronary Artery Risk Development in Young Adults ("Cardia") study -- which was sponsored by the National Heart, Lung and Blood Institute and the Robert Wood Johnson Foundation -- started out following more than 5,000 young patients. The participants were evenly divided between blacks and whites, males and females. Heart failure was diagnosed in 27 test subjects; all but one were African-American, the study found.
Whereas heart failure is most commonly known as a disease of the elderly, most of the study participants with heart failure were in their 30s and 40s.
Yancy underscores the life-threatening significance of these findings. "Once you have heart failure, the outcomes change dramatically," he says. "If someone is diagnosed with heart failure at age 30, then even if we're talking about a 10-year life expectancy, they would be dead by age 40."
The five-year survival rate upon diagnosis is between 35 and 50 percent, he adds.
The poor quality of life for heart-failure patients, leading up to death, can also be devastating, he says.
Health Library
Physicians point to the study as a glaring red flag that African-Americans must be screened earlier, more frequently and with greater sensitivity for high blood pressure, despite the critical barriers of access to medical care that is not uncommon among the population.

Once hypertension is diagnosed, doctors primarily recommend lifestyle interventions such as more exercise, weight control and less dietary salt. And if the condition persists, patients can use medications to bring blood pressure under control.
"We must do whatever we can to prevent heart failure from developing," Yancy says. "Because the best treatment for heart failure is to never allow it to happen in the first place."
E-mail to a friend

All About Congestive Heart Failure • African-American Issues