By Anne Harding





U.S. breast cancer cases have dropped in women aged 50 to 69 in recent years because many women have stopped taking hormone therapy, according to a study in The New England Journal of Medicine.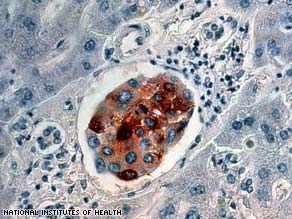 A study in the New England Journal of Medicine suggests long-term use of hormone therapy causes breast cancer.
The report is the best evidence to date that the breast cancer drop is indeed due to a decline in hormone use, rather than changing rates of mammograms or other factors, experts said.
The good news: The study found that breast cancer risk in women who took hormones dropped back down to normal soon after they quit.
The bad news: In the last decade in which it was still widely used (1992--2002), long-term hormone therapy probably caused breast cancer in 200,000 women, said Dr. Rowan T. Chlebowski, a medical oncologist at the Los Angeles Biomedical Research Institute at Harbor-UCLA Medical Center in Torrance and the study's lead author.
Currently, the Food and Drug Administration recommends that women who want to take hormones only do so at the lowest dose and for the shortest possible time to relieve menopausal symptoms, such as hot flashes. Using hormones for two years or less appears to be safe for many women, and estrogen alone is generally safer than estrogen-progestin, according to a recent analysis by experts at the American Cancer Society. Health.com: Hot flash triggers-- how to avoid them
Long-term hormone use, however, is a problem. Scientists who study cancer rates saw a 10 percent drop-off in new breast cancers in 2003, about a year after alarming findings from the Women's Health Initiative (WHI) study led many older women to stop taking estrogen and progestin. Only women who've had a hysterectomy can take estrogen alone; progestin is added to estrogen to reduce the risk of cancer of the lining of the uterus.
In 2003, as well as in 2004 and 2005, 20,000 fewer breast cancer cases were diagnosed in the United States than would have been expected.
In the current study, researchers went back to look women who'd taken part in the WHI study. They looked at what happened to breast cancer risk in individual women after they stopped taking Prempro, an estrogen-progestin combination. At the time, about 6 million women in the U.S. were taking Prempro; prescriptions had dropped 66 percent by early 2003. Health.com: Breast cancer risk and estrogen alternatives
Don't Miss
Some experts have argued that breast cancer rates declined because fewer women were getting mammograms (so fewer cancers were being detected), and that the drop-off in cancer rates could not have happened so soon after women quit taking hormones.
But the current study showed that, in fact, it did.
Within two years of quitting, breast cancer risk for women who had been taking hormones was the same as that for women who never took them. Mammogram rates were nearly identical in both groups of women.
"It's just a substantial decline any way you cut it," said Tina Clarke, a research scientist at the Northern California Cancer Center in Fremont, who was not involved in the new study. Clarke was among those who had observed the decline in breast cancer, which dropped "like a rock" after 2002, she noted.
The findings also suggest, Clarke added, that pockets of very high rates of breast cancer seen in affluent communities, including California's Marin County and Long Island, New York, were likely related to high hormone replacement therapy use, as well as demographic factors such as late childbearing among these women. Cancer rates in Marin, she added, have dropped just as dramatically as they have elsewhere in California.
In the current report, Chlebowski and colleagues looked at two arms of the WHI study. In one, a clinical trial, 16,608 postmenopausal women had been randomly assigned to take estrogen plus progestin or a placebo. In the other, the researchers observed 16,121 women who were already on hormones and another 25,328 who weren't taking them at the study's outset.
The researchers halted the clinical trial in 2002 after long-term combination hormone therapy was associated with higher rates of breast cancer, strokes, and heart attacks. At that point many women in the observational study also quit using hormones.
In clinical trial participants, the incidence of breast cancer was at first lower in the hormone group, but then climbed steadily over the 5.6 years of the study. But breast cancer incidence started falling immediately after the women stopped taking hormones and was back to normal in about two years.
In the observational study, the hormone-taking women --who took them for about seven years, on average-- were about twice as likely to be diagnosed with breast cancer than women who weren't taking hormones. But after 2002, their risk declined and in fact was on par with that of the non-hormone-taking women within about two years.Health.com: How to cut your breast cancer risk at any age-- a decade-by-decade guide
"For longer duration therapy, this provides new evidence that the risk is higher than we previously thought," said Chlebowski. He said that a 55-year-old woman whose mother developed breast cancer at 62 would have a 2 percent chance of developing breast cancer in five years. Doubling that risk with long-term hormone use translates to a 4 percent chance of getting cancer, or 1 in 50.
"The risk is not one of those few-in-a-thousand things," he said.
Although so-called bioidentical hormones are being touted as a safe alternative to traditional hormone therapy, they are not, said Dr. Margery Gass, director of the University Hospital Menopause and Osteoporosis Center in Cincinnati. "There's absolutely no sound evidence that they are any safer or more effective," she said.
Menopause isn't a disease that needs to be treated, she said, but is in fact a natural state that even has health benefits. Health.com: Get into the mood -- your guide to feeling better
Supporters say these hormones are identical to those the body makes on its own, and are thus safer than formulations like those given to Women's Health Initiative participants, which were derived from horse urine. Bioidentical hormones have gotten a big boost from Suzanne Somers' books The Sexy Years and Ageless: The Naked Truth About Bioidentical Hormones.
But these products, which are typically made in compounding pharmacies or derived from plants, have not been approved by the Food and Drug Administration, Dr. Gass points out. Women who want to use hormone therapy should stick to FDA-approved products, which are better studied and likely cheaper, said M. Sara Rosenthal, a bioethicist at the University of Kentucky in Lexington, who is interested in the ethics of endocrine replacement.
"Women who think bioidentical hormones are superior or less risky are being sold hormonal snake oil," Rosenthal said.
E-mail to a friend

Enter to win a monthly Room Makeover Giveaway from MyHomeIdeas.com
Copyright Health Magazine 2009
All About Breast Cancer • Menopause • Women's Health