By Shahreen Abedin
CNN Senior Medical Producer






(CNN) -- New research reveals a seeming contradiction when it comes to kids who do and don't need vitamins to supplement their diets.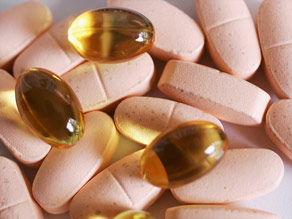 About one-third of children living in the United States take a vitamin or mineral supplement.
Researchers at the University of California-Davis Children's Hospital found that among U.S. children and teens, multivitamins or mineral supplements are most common among those who are least likely to need them. Conversely, those children who have the greatest need for an additional boost to their nutrition from a supplement are least likely to get it.
Specifically, the investigators, led by Dr. Ulfat Shaikh, determined that about one-third of children living in the U.S. take a vitamin or mineral supplement.
The highest rate is among children who are underweight, meaning their body mass index is in the lowest 5 percent for their age and sex. Forty-two percent of those kids take supplements, the study showed. Those are not surprising findings at all, according to Shaikh.
Don't Miss
However, among children who were considered to be in excellent health --because of a combination of factors including physical activity, greater access to healthy and adequate foods, and access to health care -- 37 percent took vitamins, according to the analysis. In contrast, among those children in fair or poor health -- due to less healthy nutrition, less physical activity, higher obesity rates, and less access to healthcare -- only about 28 percent took the supplements.
The research, published in this month's Archives of Pediatric & Adolescent Medicine, used data analyzed from over 10,000 children ages 2 to 17 who participated in the 1999 to 2004 National Health and Nutrition Examination Survey. A child or teen was considered a multivitamin or mineral supplement user if he or she had taken one in the past month at the time of the survey.
Although this particular study did not look at reasons that the parents were or were not providing their children with supplements, Shaikh points toward two main factors that may be at play, which she finds equally challenging: lack of parental financial ability and lack of public health education for parents of lower income families. "When parents have so many competing demands for such limited amounts of financial resources, buying multivitamins may not take top priority," worries Shaikh.
Health Library
For parents concerned about whether or not their child needs to take a multivitamin, a family health care provider can provide guidance. However, if a family does not readily have access to health care, but the parent does suspect that the child is underweight or undernourished, then Shaikh -- a pediatrician herself -- suggests taking a daily multivitamin. (For general tips on how to tell if your child is getting enough to eat, click here.)
Currently the American Academy of Pediatrics does not recommend vitamin use in healthy kids over 1 year old because such measures are generally unnecessary.
However Dr. Frank Greer, spokesman for the AAP and head of the organization's Committee on Nutrition, makes it clear that there's a different, compelling reason for parents to give their child a daily multivitamin anyway: the AAP's recommendation of 400 units of vitamin D daily for all children. "That's four 8-ounce glasses of milk a day, and there aren't a lot of kids who are drinking that much milk," he explains.
The easiest way to meet the vitamin D requirement, according to Greer, is to take a daily multivitamin. "There's nothing wrong with it if taken according to directions, and it's a good source of vitamin D," he says.
E-mail to a friend

All About Vitamins and Supplements