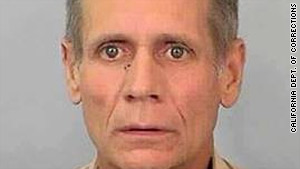 Phillip Garrido is accused of kidnapping Jaycee Dugard and holding her captive for 18 years.
STORY HIGHLIGHTS
Report: Garrido was "properly supervised 12 out of 123 months" by parole officers
He had been convicted in a 1976 rape and abduction
California report says parole officers missed chances to find Dugard
San Francisco, California (CNN) -- California parole officers "missed numerous opportunities" to discover long-missing Jaycee Dugard while supervising the man now accused of kidnapping and raping her, a state review of the case concludes.
Phillip Garrido was a registered sex offender on parole between January 1988 and August, when Dugard, who had been missing for 18 years, was discovered living in a shed in his backyard in Antioch, California.
In a report issued Wednesday, the state inspector-general's office found the state Department of Corrections and Rehabilitation failed to properly keep tabs on Garrido or properly supervise the officers assigned to his case.
"While it is true that Garrido's California parole was never officially violated, our review shows that Garrido committed numerous parole violations and that the department failed to properly supervise Garrido and missed numerous opportunities to discover his victims," the report states.
Parole officers failed to investigate utility wires running from Garrido's house toward the shed where Dugard was held, to check out the presence of a 12-year-old girl during a visit or to act on information the report said clearly showed Garrido had violated the terms of his release.
Dugard, now 29, was last seen in 1991. Investigators say Garrido fathered two children, now 11 and 15, with the girl during her captivity. He and his wife, Nancy, are charged with 29 felony counts in the case and have pleaded not guilty.
The California report is limited to reviewing the actions of state parole officers, who were in charge of monitoring Garrido from June 1999 until Dugard and her children were discovered in August. However, it added, Garrido was under the jurisdiction of federal parole officers when authorities say he kidnapped Dugard in 1991.
"Federal parole authorities also failed to detect Garrido's criminal conduct and his victims," the report states.
California Inspector-General David Shaw said the problems began when Garrido was classified as a low-risk sex offender, when his background should have resulted in his classification as a high-risk offender.
"It's apparent that this initial mistake set the tone for many mistakes to come," Shaw said.
Shaw's investigation found frequent gaps, some of them lasting nearly a year, between face-to-face visits by parole officers to Garrido. The suspect "was only properly supervised 12 out of 123 months that we supervised him, a failure rate of about 90 percent," Shaw told reporters.
In all, parole officers visited Garrido at least 60 times during the 10 years he was under California supervision. In one 2008 case, a parole officer encountered a 12-year-old girl on the property, "but failed to identify her or her relationship to Garrido," Shaw said.
Garrido was paroled in August 1988 after serving 11 years of a federal kidnapping sentence, along with a 5-year term on Nevada state rape charges. The inspector-general's report recommends steps to tighten supervision of paroled sex offenders, including improved risk assessments and increased use of global positioning systems to keep tabs on parolees.
The district attorney's office in El Dorado County, which brought charges against Garrido, said it welcomed the report. But in a statement Wednesday afternoon, it added, "A more critical question which has not yet been addressed is why a dangerous sexual predator like Phillip Garrido was released after serving only 11 years of a 50-year federal sentence and a five-to-life Nevada state sentence."
"Ultimately, that is an issue to be addressed by federal and state legislatures who determine the criteria for parole board reviews and who set funding levels for corrections facilities," the prosecutor's office said. "Unfortunately, California's current financial crisis and the pending prisoner health care litigation may lead to further reduction in funding which is necessary to ensure the incarceration of dangerous criminals and their supervision upon release."