By Dewey Cornell
Special to CNN





Editor's note: Dewey Cornell is a forensic clinical psychologist and professor of education in the Curry School of Education at the University of Virginia, where he directs the Virginia Youth Violence Project. He is author of "School Violence: Fears versus Facts" and "Guidelines for Responding to Student Threats of Violence."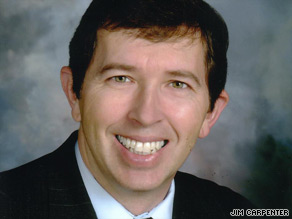 Dewey Cornell says the Chicago student's beating death is latest case in long history of youth crime.
CHARLOTTESVILLE, Virginia (CNN) -- I was saddened, but not surprised, by reports of the Chicago, Illinois, street fight that resulted in the death of 16-year-old Derrion Albert.
The problem of youth violence is described in great detail by New York University Professor Frederic Thrasher in his 500-page report of 1,313 gangs in Chicago. He points out how typical it is for unsupervised boys in disadvantaged neighborhoods to form into groups that attack rival groups who trespass into their territory.
Some groups are loosely organized -- hardly more than mobs -- while others are more formal gangs with names and rituals of membership. All these groups typically arise under conditions of poverty, social discrimination and familial distress that leave the boys desperate for any claim of respect, power or authority.
What may surprise readers is Thrasher published his study in 1927.
Street fights between rival groups of youth are not a new problem. In fact, Thrasher found that the most common nationalities of Chicago gangs in the 1920s were Polish, Italian and Irish. What has changed is that these ethnic groups have become assimilated into American society with all of the accompanying political, economic, social, educational and psychological benefits.
The commonly accepted prejudices against Polish, Italian and Irish peoples as intellectually and morally inferior now seem ridiculous; unfortunately, other disadvantaged groups have filled their places in our social hierarchy.
The problem of youth violence is not confined to Chicago and can be found in any American city, as well as our suburbs and rural regions. Population density creates more opportunity for conflict, but the propensity for young men to align themselves into warring groups is hardly unnatural.
The youths who participated in the Chicago brawl are not deviant or aberrant, although they may well have grown accustomed to fighting as a way to settle disputes and regarded it as the only way to maintain a fragile sense of self-respect. These attitudes can be found in any community but especially in neighborhoods where there are few conventional sources of respect and abundant indications of its absence.
Mayor Richard Daley's plan to add more police officers at schools and Jesse Jackson's call to train parents to monitor student travel to and from school are welcome and well-intentioned attempts to provide more supervision. However, increased monitoring is not enough.
To paraphrase H.L. Mencken, another scholar of the 1920s, "For every problem, there is a solution that is simple, neat and wrong." The deadly brawl in Chicago grew out of a chain of events and combination of circumstances that require a comprehensive, prevention-oriented approach.
The recent proposal by the Chicago public schools to take such an approach seems well-conceived, but they should be sure to make use of the most current and well-studied prevention methods rather than those that seem most expedient or politically popular.
In 2002, the U.S. Department of Education, in collaboration with the Secret Service, issued a report that called for schools to adopt a threat assessment approach to youth violence prevention. Threat assessment places primary emphasis on identifying student threats and intervening to resolve conflicts and address problems before they escalate into violence.
Our own research at the University of Virginia has found evidence that threat assessment is a practical, safe and efficient practice for schools. Local authorities should have responded to the growing hostility and threats of violence that preceded the deadly confrontation.
There is ample scientific evidence that we know how to reduce student aggression and improve school safety. In 2003, researchers from the Vanderbilt Institute of Policy Studies published an analysis of 221 controlled studies of school-based programs designed to reduce student aggression. Various programs were designed to provide counseling and education in conflict resolution, anger control, social competence, problem solving and related skills.
When programs were fully implemented and carefully monitored, they reduced aggressive behavior such as fighting by about 50 percent, an impressive outcome for any intervention in medicine, psychology or education. The researchers noted, however, that many programs were not so carefully implemented and demonstrated smaller or no effect.
It is critical that schools implement evidence-based programs with fidelity in order for them to work. Often, schools lack the capacity for mental health and safety programs because their resources are stretched to the limit and prevention is regarded as a lower priority.
In 2006, President Bush responded to a high-profile school shooting at an Amish school in Pennsylvania by convening a White House Conference on School Safety. After all the publicity and fanfare of the conference, the matter was dropped and allowed to fade from public memory. In the meantime, state grants for violence and drug prevention were reduced.
Will the new administration respond differently? U.S. Education Secretary Arne Duncan and Attorney General Eric Holder held a high-profile conference in Chicago and pledged new federal support to reduce youth violence. This is a welcome, but ironic, promise.
In its endeavor to trim the budget deficit, the Obama administration has proposed cutting the U.S. Safe and Drug-Free Schools (SDFS) program, eliminating the most important and widely used source of school safety funding in the nation.
The efforts of SDFS officials to instill evidence-based programs, reduce bullying and harassment, and promote objective assessment of school climate are critical to improving school safety and reducing youth violence. Funding cuts to states will be devastating to schools across the country that will lose their violence prevention programs.
It is terrific that President Obama won the Nobel Peace Prize for his efforts to reduce violence around the world. Let's hope he will direct some of these efforts, and the necessary funding, to the goal of peace in our schools and neighborhoods.
The opinions expressed in this commentary are solely those of Dewey Cornell.
E-mail to a friend

All About Chicago • Murder and Homicide • Barack Obama