From Susan Candiotti
CNN National Correspondent





(CNN) -- The U.S. Marshals Service is asking real estate agents to put in bids to be the listing agents for three properties owned by convicted swindler Bernard Madoff.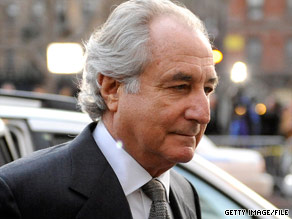 Bernie Madoff was convicted of operating a Ponzi scheme and defrauding thousands of investors.
The properties are in New York City; Montauk, New York, on the eastern end of Long Island; and Palm Beach in southern Florida, the Marshals Service said in a news release Friday.
The action is "outside the norm because of the magnitude of the case," said Marshals Service spokesman Barry Golden.
The total value of the three properties is in excess of $20 million, he said.
In the news release, the Marshals Service said it is trying to get the maximum return on the properties to benefit Madoff's victims and is seeking "the most qualified real estate brokers in each market location."
The service is working with its national contractor, LPS Asset Management Solutions Inc., which helps it manage and dispose of forfeited properties seized by federal law enforcement agencies, according to the release.
Brokers can go to a Marshals Service Web site or an LPS site for details and requirements on submitting their proposals.
E-mail to a friend

All About Bernie Madoff • Charles Ponzi