(CNN) -- Police are searching for someone who killed a woman in her Massachusetts apartment and cut an 8-month-old fetus from her body.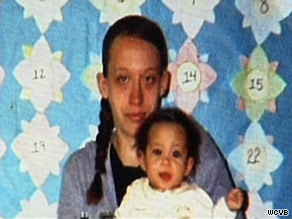 Officers found Darlene Haynes wrapped in bedding in a bedroom closet, according to authorities.
Officers found Darlene Haynes dead after neighbors complained about a stench coming from her Worcester apartment.
The 23-year-old was found in the closet of a bedroom, wrapped in bedding, according to authorities. She was last seen on Thursday, police said.
Haynes had been dead for several days, police said. During an autopsy, police learned that a fetus had been removed from the woman's body.

Police say the missing infant could survive, but would need immediate medical attention.

Watch neighbors describe victim »
A friend of Haynes told CNN affiliate WHDH that she had received a text message from Haynes at 11:20 p.m. Thursday that said she was having wine coolers with a friend at her apartment. That was the last she heard from her.
E-mail to a friend

All About Murder and Homicide