From Carol Cratty
CNN






WASHINGTON (CNN) -- It is not possible for authorities to trace the rifle used in this week's shooting at the Holocaust Memorial Museum to the original purchaser, a law enforcement source said Friday.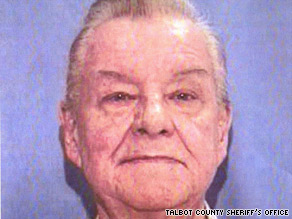 Shooting suspect James von Brunn is hospitalized in critical condition after being shot by security officers.
The source, who was not authorized to speak publicly about the investigation, said the weapon is a Winchester Model 6, .22 caliber rifle -- a type of gun manufactured between 1908 and 1928 -- long before records were kept on gun purchases.
Authorities also were checking to see if the weapon had been used in any other crime, the source said.
Meanwhile, hundreds of people stood patiently in line Friday to visit the U.S. Holocaust Memorial Museum, less than 48 hours after a gunman shot and killed a security officer there.
"We're here with very heavy hearts. It's sad on all fronts," said Michele Robinson of Pittsburgh, Pennsylvania.
"If anything, the line of people here waiting to get in proves to the world that hatred will never win. It will never win," she added.

Watch a discussion of what fuels hate crimes »
Gary Browse of Cincinnati, Ohio, said he was in the museum when the shooting occurred Wednesday afternoon, but returned on Friday with his family.
"We want to see the museum, and we trust the city of Washington to keep us safe," he said.
"Had we been in that lobby we could have been in the line of fire. It's very humbling to know that someone died ... to protect you."
The museum was closed Thursday, its flags lowered to half-staff in tribute to Stephen Tyrone Johns, who had worked there six years.

See where the museum is located »
Flower bouquets in his memory were placed near the main entrance to the museum, along with his photograph.
James von Brunn, 88, has been charged with murder in the death of Johns, 39, a security officer who police say opened a museum door Wednesday for the reputed white supremacist.

Law enforcement analyst talks about how this could have happened »
Von Brunn remains in critical condition at a hospital, Washington police said. He was shot by other security officers at the scene.
E-mail to a friend

CNN's Larry Lazo contributed to this report.
All About United States Holocaust Memorial Museum