(CNN) -- Police are investigating the suspicious deaths of three women who were found dead at a windshield factory in Pennsylvania.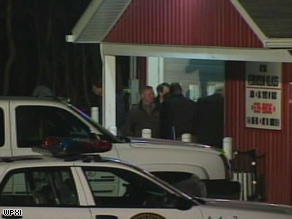 The three factory workers were found dead in a garage at a windshield factory in Pennsylvania.
Saltsburg Mayor Ron Wagner said the three women, all relatives of the factory's owner, "were shot dead" Thursday, near the end of the work day, at Ferguson Glass.
The Westmoreland County Coroner's Office said the three bodies were found "by a family member in a garage within the business."
The victims' cause of death will not be released pending further investigation, the coroner's office said Friday.
The victims were identified as Edith Cora Tietge, 81; Kris Lynn Murphy, 43; and Doris Lee Murphy, 69.
Don't Miss
The mayor said the plant's owner, Kevin Murphy, is "shaken up" and hospitalized.
Police have not announced a suspect.
Saltsburg is about 35 miles east of Pittsburgh.
E-mail to a friend

CNN's Monica Trevino contributed to this report.