By Terry Frieden
CNN Justice Producer





WASHINGTON (CNN) -- A New Mexico man arrested earlier this month and accused of sending threatening letters to more than 60 banks and government offices was indicted Tuesday in Amarillo, Texas.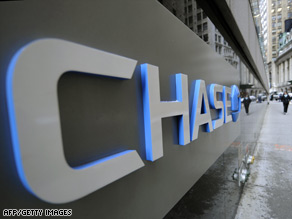 JPMorgan Chase in New York received a letter last year threatening to bomb the corporate headquarters.
The defendant, Richard Goyette, 47, of Tijeras, New Mexico, was named in a grand jury indictment with one count of threats and false information and 64 counts of threats and hoaxes, according to U.S. Attorney James Jacks.
Goyette has been in federal custody since he was arrested February 2 at the Albuquerque airport.
The hoax letters containing white powder were sent to the financial institutions in October.
The indictment alleges that Goyette mailed a letter to JPMorgan Chase in New York threatening to bomb the corporate headquarters within six months "to inflict financial damage to your company."
It also alleges Goyette mailed 64 powder-laced hoax letters to 52 Chase bank locations and several government regulatory offices, saying any person who breathed the powder would die within 10 days.
Government documents cite an e-mail in which Goyette allegedly said he would "pursue any path to get the return of my investment."
The threat count carries a maximum 10-year sentence and $250,000 fine upon conviction. Each of the 64 hoax counts carries a maximum penalty of five years in prison and a $250,000 fine.

E-mail to a friend

All About JP Morgan Chase & Co.