LOS ANGELES, California (CNN) -- Oscar-winning director Roman Polanski's efforts to have his 31-year-old sex case dismissed have been delayed by a last-minute appeal.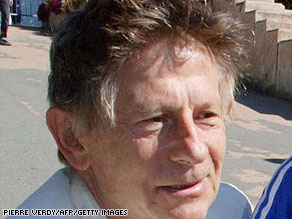 Oscar-winning director Roman Polanski has lived in exile in France since fleeing the United States in 1978.
A two-paragraph order signed by three California Court of Appeals judges delays all proceedings in the case in Los Angeles County Superior Court until at least January 30.
The order did not specify the reason for the postponement, but lawyers for the 75-year-old film director had requested an immediate stay of all proceedings in the case.
According to the defense request, it was based on "new, but completely uncontested evidence of judicial and prosecutorial misconduct that deprived Polanski of constitutional and statutory rights.
Polanski's lawyers have also claimed to have "extraordinary" evidence of "repeated, unlawful and unethical misconduct" by the district attorney's office and the judge in the case, who is now dead.
The Polanski legal team had asked to move their legal bid out of the Los Angeles, California, courts, saying the exiled director can't receive a fair hearing from a court system that already has violated his rights. A Los Angeles judge turned down the request, and Polanski's lawyers want to appeal that decision, the court documents say.
Don't Miss
Polanski pleaded guilty to unlawful sexual intercourse with a 13-year-old girl shortly before leaving the country on the eve of sentencing in 1978.
Another issue is whether Polanski, who lives in France, should be required to return to the United States for the hearing. Prosecutors insist that he attend, but he still has a warrant pending against him and could be arrested if he shows up for court.
The victim in the case, who is now 45, also has filed court papers calling for charges against Polanski to be dismissed.
Saying the publicity that surrounds the case is hurting her and her family, Samantha Geimer wrote that she would appear in court to seek the dismissal even if Polanski does not.
Polanski, a native of Poland, won the Academy Award in 2003 for his Holocaust drama, "The Pianist." His other films include the classics "Rosemary's Baby" and "Chinatown."
His wife, actress Sharon Tate, was killed by the Charles Manson Family in 1969. She was eight months pregnant with the couple's first child and had begged the killers to spare the baby.
E-mail to a friend

All About Roman Polanski • Sharon Tate