By Alan Duke
CNN





(CNN) -- The estranged brother-in-law of singer and actress Jennifer Hudson entered a not guilty plea in a Chicago, Illinois, courtroom Tuesday to charges he killed Hudson's mother, brother and nephew.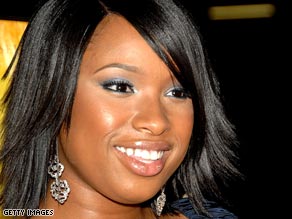 Jennifer Hudson's mother, brother and nephew were killed in October. Her brother-in-law is accused in the deaths.
The judge who had been assigned to hear the case against William Balfour, 27, was replaced Tuesday at the request of prosecutors, according to defense lawyer Joshua Kutnick.
The replacement, Cook County Judge Marjorie Laws, who was given the case Tuesday morning, was not available for the hearing, so Kutnick's request that his client be moved from a state prison to the Cook County Jail was reset for a hearing next week, Kutnick said.
Balfour, indicted in December on three counts of murder, has been held in the Stateville Correctional Center near Joliet since soon after his arrest in early December. Kutnick said the distance makes it hard for him to consult with his client.
Balfour remained silent during his short hearing Tuesday, which was heard by Judge Lawrence Flood, filling in for Laws.
Kutnick entered the formal not guilty plea for Balfour.
Kutnick said he did not know why prosecutors wanted Judge Evelyn Clay removed from the case, but he said they had the right to demand it.
Balfour was detained for questioning on October 24, the day Hudson's mother, Darnell Donerson, 57, and brother Jason Hudson, 27, were found shot to death. Authorities said at the time that they were holding Balfour for an unspecified parole violation.
Prosecutors have portrayed Balfour as a jealous man who murdered three people in rage at the thought that his ex-wife had a boyfriend.
Balfour is the estranged husband of Jennifer Hudson's sister, Julia Hudson, and the stepfather of one of the victims, 7-year-old Julian King. He has also been charged with one count of home invasion.
He denies the charges, and his lawyer told the court in December that there was no forensic evidence linking him to the killings.
Hudson won a best supporting actress Oscar for her portrayal of Effie in the film version of the Broadway musical "Dreamgirls." She competed on the third season of the singing competition "American Idol" in 2004, becoming one of the top seven contestants before being eliminated from the contest.
Hudson has not performed in public since the deaths, but the NFL announced last week that she will perform the National Anthem at the Super Bowl next month.
E-mail to a friend

All About Jennifer Hudson • William Balfour • Crime