NEW YORK (CNN) -- Beth Miller, a high school student on summer break, went out for a morning jog on a bright August morning more than 25 years ago and never returned home.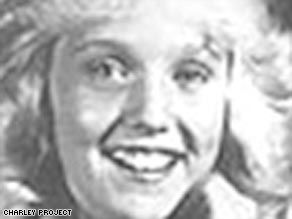 Beth Miller was 14 in August 1983, when she went out for a jog and never returned.
The 14-year-old left her home in Idaho Springs, Colorado, about 10 a.m. August 16, 1983. When she wasn't back that afternoon, her family called police.
Miller normally jogged in a nearby park. Investigators say she may have been seen last talking with a man who was behind the wheel of a red pickup with a white camper top and out-of-state license plates.
Immediately after Miller's disappearance, many red pickups were stopped, but none could be linked to Miller's disappearance.
Miller was not carrying any cash or personal belongings. Family and friends say she always left a note for her parents if she planned to be gone long.
But on the day she vanished, Miller left no note, her family told police. She didn't take the money she earned babysitting. Her parents insisted she would not have left intentionally for such a long time.
Over the years, the Beth Miller case has taken many twists and turns. Most recently, a grand jury investigation was called in 2007, but no indictments were returned.
Several theories are still being investigated, but over the years, no clues have surfaced. No remains have been found that could be identified as Miller's.
Police had suspicions that an Ohio man may have been involved in Miller's abduction, but he was never charged.
A serial killer from Mississippi claimed he had killed Beth Miller, but police dismissed the lead because his story didn't add up.
The most credible lead focused on a New Mexico man named Edward Apodaca, who is now dead. His former girlfriend claimed that she had helped him bury Miller in the mountains near Idaho Springs, but when police searched with cadaver dogs and excavated the area, no remains were found.
Several sightings of women thought to be Beth Miller have been reported. In 1995, a woman who was picked up by police in Tampa, Florida, claimed she was Beth Miller. Miller's family flew down to meet the woman, only to find that she was not their daughter.
Don't Miss
Bone fragments, deteriorated cloth and a single blond hair were found in Empire, Colorado, in 1994. These items could not be identified. When newer forensic techniques were developed along with DNA testing a decade later, police sent the evidence to the FBI lab.
"Those results were inconclusive and the bone fragments were identified as animal, not human remains," said Eagle County District Attorney Mark Hurlbert. "It is an open investigation, and with help from the public or tips, we may still be able to solve this case," Hurlbert said.
Miller's family members say they believe the theory that Edward Apodaca murdered Beth with the help of his girlfriend. But there is no corroborating evidence besides the statement of Apodaca's girlfriend.
Beth Miller would be 39 years old. She was described as 5 feet, 4 inches tall with blond hair, blue eyes and a mole over her right eyebrow. She was last seen wearing white jogging shorts, a blue T-shirt and running shoes.
Anyone with information on the whereabouts of Beth Miller may call the Eagle County District Attorney's tip line at 970-328-6947.
E-mail to a friend

All About Missing Persons • Nancy Grace