(CNN) -- Court proceedings will be held in September to determine whether a 14-year-old girl believed to have married polygamous sect leader Warren Jeffs should permanently remain in state custody.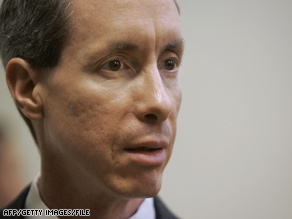 Warren Jeffs faces a sentence of up to life in prison in Utah and is awaiting trial in Arizona.
The September 28 proceedings were scheduled at a hearing Thursday in San Angelo, Texas, according to CNN affiliate KLST.
The 14-year-old girl was one of 400 children removed in April from the Fundamental Church of Jesus Christ of Latter-day Saints' Yearning for Zion (YFZ) ranch near Eldorado, Texas. A judge later ordered the children returned after the Texas Supreme Court ruled there was no evidence the children were in imminent danger on the ranch.
The girl was among those ordered released, but was taken back into foster care in August after child protection officials alleged her parents did not take measures to limit her contact with men involved in underage marriage.
According to court documents filed in December, the girl's mother, Barbara Jessop, "has not demonstrated herself as a safe and responsible caregiver" and "has not demonstrated that she can provide a safe and stable home" for the girl. In counseling sessions, Jessop has denied that her daughter was abused, the documents said.
The girl is believed to have married Jeffs as a 12-year-old in July 2006 with the consent of her parents. At the time, Jeffs was 50. Jeffs is also accused of marrying several other underage girls, authorities have said.
Jeffs was indicted last year by a Texas grand jury, along with five FLDS members, on sexual assault charges. He is already facing a sentence of up to life in prison in Utah and is awaiting trial in Arizona. As part of the case, Texas authorities took DNA samples from Jeffs in May, saying at the time they were investigating allegations he "spiritually" married four girls ranging in age from 12 to 15.
Authorities in the criminal case have pictures showing Jeffs and the girl kissing, apparently at their wedding. Police believe she was sexually assaulted later in the day, according to court documents.
Court documents note the girl's father, Frederick Jessop, was among those indicted and faces felony charges of conducting an unlawful marriage ceremony involving a minor.
While in foster care, the girl has been home-schooled and received counseling. She has supervised visits and phone calls with her mother, the documents said.
The girl has "expressed sadness with not being around her family" to a counselor, but in weekly therapy sessions, she has "slowly been sharing more information about her family and how she sees herself," according to the documents.
The FLDS, a 10,000-member offshoot of the mainstream Mormon church, openly practices polygamy on the ranch, as well as in the twin border towns of Hildale, Utah, and Colorado City, Arizona. Critics of the sect say young girls are forced into "spiritual" marriages with older men and sexually abused. Sect members have denied any sexual abuse takes place.
E-mail to a friend

CNN's Tracy Sabo contributed to this report.
All About Fundamentalist Church of Jesus Christ of Latter Day Saints • YFZ Ranch • Warren Jeffs