GM's Europe chief to quit after Opel U-turn
STORY HIGHLIGHTS
General Motors Europe president planning to quit, source tells CNN
Decision comes in wake of GM's decision not to sell European wing.
GM's Opel restructuring plan could eliminate as many as 10,000 jobs
Berlin, Germany (CNN) -- The president of General Motors Europe, Carl Peter Forster, plans to resign in the wake of GM's decision this week not to sell its European wing, a source told CNN on Friday.
Forster will leave in the coming days, said the source, who declined to be named because the resignation is not yet official.
German media speculated that GM executive Nick Reilly could take Forster's place. The source said it is likely Reilly could take over in the interim, but that GM may seek a manager from outside the company to head the division in the long term.
General Motors announced this week that it has decided to keep its European Opel unit, canceling its planned sale to Canadian firm Magna.
Forster had been a strong supporter of the Magna deal and had criticized GM's U.S. management for letting the deal fall through.
The GM board of directors said an improving business environment over the past few months and the importance of Opel and its British brand, Vauxhall, to GM's global strategy were reasons to keep Opel.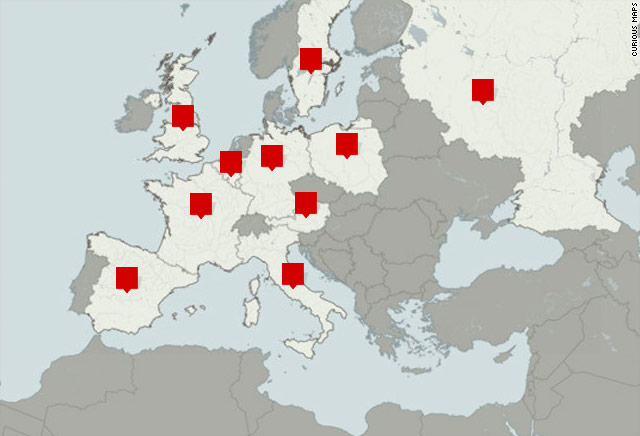 GM jobs across Europe

Video: UK thrilled over GM decision
The deal was a setback for Magna and the German government, which had brokered the deal.
The German government loaned Opel $2.1 billion this year to assist with completing the sale. At the same time, 65 percent of Opel's stock was transferred into a trust controlled jointly by representatives of GM and the German government.
The German government has demanded that GM return the money by November 30.